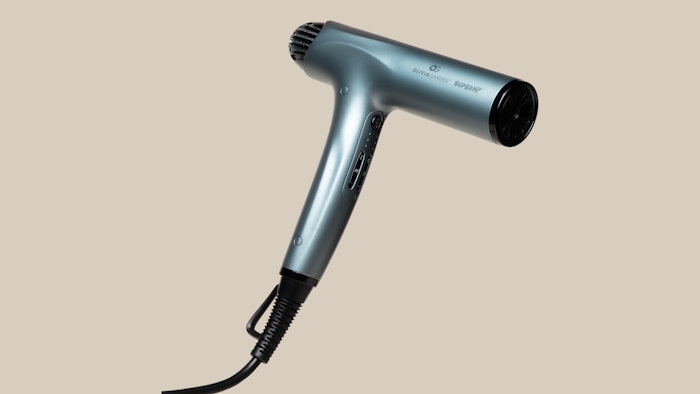 Courtesy of Olivia Garden
With premier, stylist-forward features, including an ergonomic silhouette for easy all-day use and the first-ever accessible inner filter for deep cleaning, this dryer showcases the brilliance of Olivia Garden innovators.
Inspired by a dryer originally created by company founder Jean Rennette in the 1970s that could silently blow dry hair, the SuperHP High Performance Hair Dryer is representative of Olivia Garden's tenure as an industry trailblazer.
After hearing demand from stylists for a higher power dryer, Olivia Garden set forth to not only address one issue with the dryers on the market but to improve the way they function entirely. Using less energy than traditional dryers, the SuperHP High Performance Hair Dryer's brushless motor provides super powerful airflow that dries even thick hair quickly.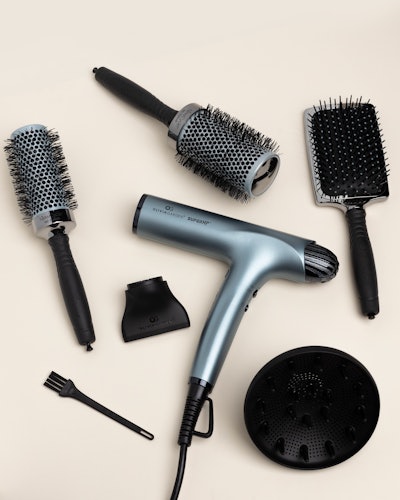 From its intelligent heat control and temperature regulation to its ergonomic lightweight design, this innovative, professional-grade dryer was carefully crafted to be the new go-to styling tool for professionals and prosumers alike.
"When looking toward the future for Olivia Garden, we were deeply inspired by the innovative practices of our past. It is crucial that in the market constantly focused on new trends we created a dryer that will not only excite our clients but will become a mainstay in salons," says Olivia Garden co-owner Anna Maza. "Designing with the needs of professionals in mind means constantly searching for creative solutions. That's part and parcel to the Olivia Garden mission."
The SuperHP High Performance Hair Dryer is also accompanied by a concentrator nozzle, a 5 1⁄4 in diffuser attachment and a filter cleaning brush.
For a limited time, the purchase will also be accompanied by three NewCycle Styling Brushes — two round thermal brushes and a high-performance paddle brush. This set is the perfect expansion for any stylist's tool kit.
The SuperHP High Performance Hair Dryer is available for purchase on the Olivia Garden website as well as select Olivia Garden retailers.