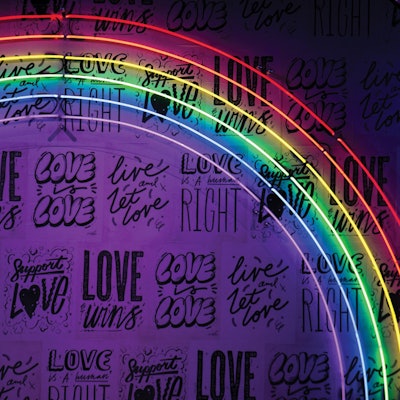 Nail artists created designs using all the colors of the spectrum to celebrate Pride Month and the long-awaited first day of summer.
Submit your work for our next theme: Denim Nail Art!
RELATED: Tips for Taking Insta-worthy Nail Art Photos
If you'd like to submit your own nail art for NAILPRO's Portfolio, look for the next theme by following @nailpromagazine on Instagram. Then send an email to [email protected] that includes your name and Instagram handle along with your high-resolution photos. By emailing your photos, you grant Creative Age Publications the right to use any of your submitted images in NAILPRO magazine, corresponding electronic media and/or marketing materials without any compensation. In addition, you grant Creative Age Publications the right to these images for future use without any compensation due.
–Angelina Lewis
This story first appeared in the June issue of NAILPRO magazine. To receive the magazine, click here to subscribe.
[Images: Courtesy of nail artists and Unsplash]