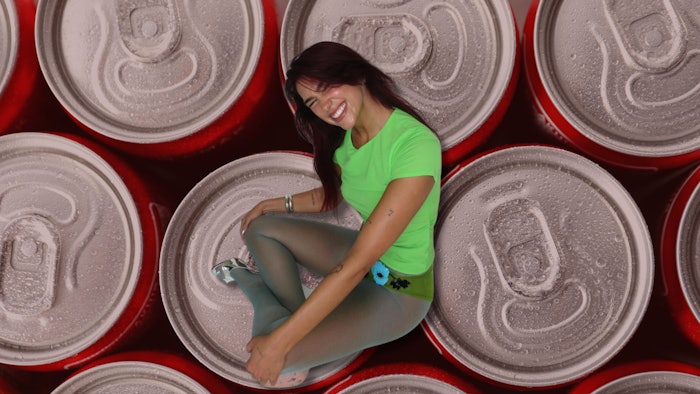 Courtesy of Dua Lipa
Dua Lipa recently debuted a cherry cola color for the music video of her new song "Houdini." 
Hair Colorist Matt Rez (@colorbymattrez) created the trending color.
Dua Lipa isn't the only celebrity to debut this color this year. Dove Cameron, Shay Mitchell and Megan Thee Stallion have all sported the color thoughout the year. The resurgence of Y2K trends are a likely reason why this color is becoming such a favorite, as this color had its moment in the spotlight in the late '90s. 
"Cherry cola is the it girl hair color, steering away from copper, it's a rich red which means it's going to shine and be a higher maintenance color. It will be worth it for a beautiful, striking color that is sure to turn heads," shares Sophie Rose Gutterman (@beautyxsophierose), curly color specialist. "This color is bright but it also has a cool effect to it, so it has violet hues and red hues which makes for a beautiful combo. I love this color because it naturally makes you look more tan during the winter when a lot of people feel pale, so their skin tones with warm you up. Red is always a good idea but this specific tone is going to work with almost every skin tone which is why I love it so much!" 
It's likely your clients may be wanting to make the transition to this color this winter. Here's some products that you can recommend to them to maintain the look at home for all hair types and textures: 
"It's deep, rich tones evoke the cozy warmth associated with the colder seasons, offering a striking contrast against the cool winter backdrop," Guy Tang (@guy_tang), Creator of @GuyTang_Mydentity Brand, adds of the cherry cola color. "Secondly, it complements a wide range of skin tones, making it a versatile choice for anyone looking to switch up their look."