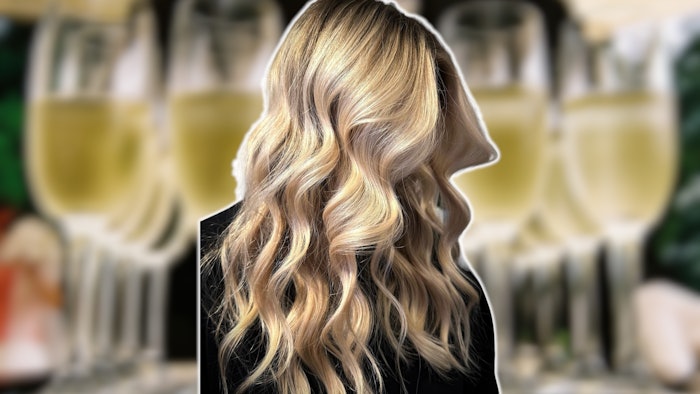 courtesy of @denisesuzanne_
Champagne-colored hair is the coolest color trend this season. 
A cool-toned blonde with hints of gold, this shade is an easy way to brighten up a darker-toned winter color palette. The color also works across any skin tone or hair type, making it an accessible choice for all your clients. 
To create this look, you will want to keep in mind the tone of the blonde you will be using. Then, you will want to keep those pieces toned with color-depositing products that add gold and ash tones together. 
It's also important to note this color will look different depending on the starting point of the hair and the route taken to create the look.
If you want to create this look for yourself or your clients, you can get a breakdown from Denise Welsh, a lived-in color specialist in Covington, Washington. Welsh used color products from Redken and styling products from Olivia Garden to create this look. 
Get the Breakdown: 
Color Products
Power 9 & 20vol
Pre-Treated with CAT
Root Tap shades eq 07N & 07P
Global Gloss shades eq 09GRo
Aftercare acidic bonding concentrate
Styling Products
Primed with One United Leave-In Spray
Acidic Leave-in Treatment
Quick Blowout
Frizz Dismiss Rebel Tame
Oil for All
Brushable Spray