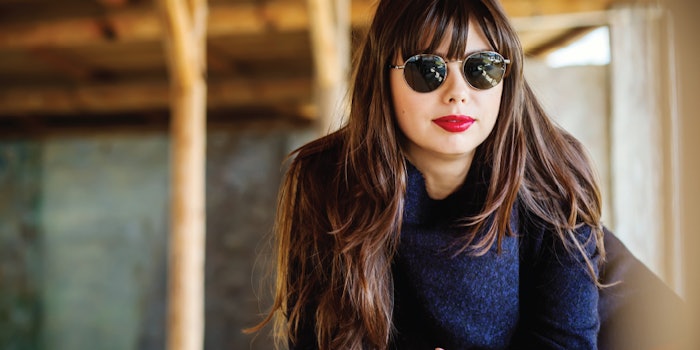 The team at Salonory discusses the recent rise in the Birkin bang hair trend.
As one of the world's most celebrated style icons, Jane Birkin has popularized everything from handbags to hairstyles. Her looks were and are examples of truly timeless styles that have inspired many others throughout the decades. If you're looking to take a page from the Birkin book and get a similar look for yourself, there is certainly no shortage of options from which you can choose. While an Hermés Birkin bag is sure to rack up a hefty bill, you might choose a more affordable and personalized route in the form of the "Birkin bangs" hairstyle. Here's everything you need to know about the comeback of this nostalgic look.
What Are Birkin Bangs?
The defining features of Birkin bangs include fringe that spreads all the way across the forehead and hangs just below the eyebrows. The bangs are cut in a perfectly imperfect kind of way that's free of any harsh lines or severe angles. They are piece-y, textured and favor lots of movement. Birkin bangs are meant to resemble the bangs of a cool girl who rolls out of bed looking impossibly fabulous.
Hair trends are very much like fashion trends in that they tend to cycle through and eventually return in a similar form. The Birkin bangs trend has done just that. Many influencers and celebrities have chosen to wear the stylish fringe as their go-to look over the past year, both in classic form and with subtle modern touches. Either way, this provides a whole lot of visual inspiration for those who want to finally get bangs or just simply change up their existing bangs style.
Preparing for Birkin Bangs
For clients looking to get the perfect Birkin bangs, it's important to know exactly what they want. Make sure to have an in-depth consultation, and ask clients to bring photos of their desired look to make sure you're both on the same page.
From a stylist standpoint, it's important to be as informative as possible. If this is the client's first time trying bangs, walk them through the process. It's so important to discuss bangs in relation to the client's specific face shape as well as what that might look like after the bangs have been cut. After the client has been given a personalized consultation regarding their intended style, make sure to walk them through the maintenance routine that comes with having bangs.
How to Get the Perfect Birkin Bangs
Birkin bangs should look fresh, light and touchable. To achieve this retro and versatile style for your clients, start by perfecting the length of the bangs. To avoid cutting them too short, begin by combing through the wet section of hair that will be used to create the bangs. Cut the section about a half-inch below the eyebrows and then dry the hair. It's okay if some pieces are slightly longer than others—this can be cleaned up later and also contributes to the overall effect.
After drying the bangs they will be a bit more curved, making them appear shorter. If they're still too long and hang down past the eyelashes, trim them until the desired length is reached. To keep the fringe looking chic and a bit undone, use your favorite lightweight texturizing products to lock in the look.