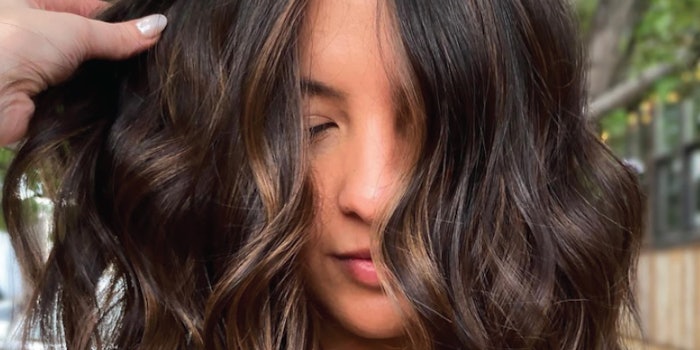 Courtesy of @hair.byabby
Rich and delicious with a scrumptious color melt, chocolate hair is one of fall 2022's hottest trends. As temperatures dip, brunette clients are getting a syrupy-sweet upgrade with shades ranging from milk chocolate to deep cocoa. The trend embraces subtle, natural-looking highlights that lend low-maintenance yet eye-catching color. No wonder everyone is cuckoo for cocoa locks.
To see more chocolate hair looks and get a how-to from Lisa Mathews, read Beauty Launchpad's September/October 2022 digital magazine.