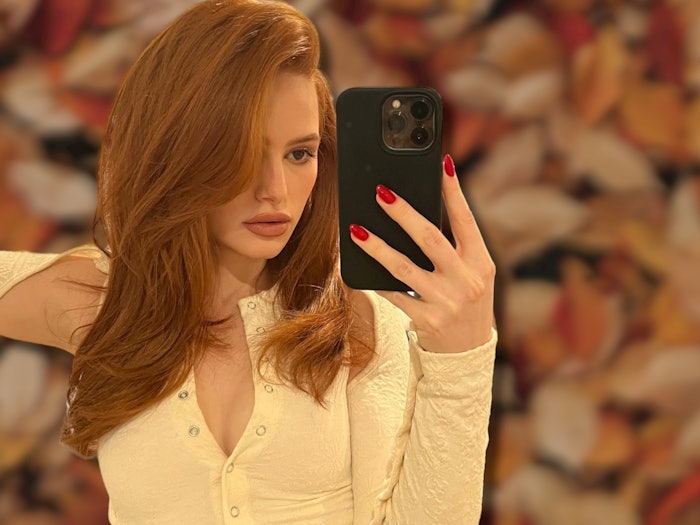 Hair image courtesy of @madelame on Instagram
A new hairstyle is trending for its ability to make clients look camera-ready for Zoom or FaceTime calls. 
Entitled the frame cut, this style helps flatter the face while adding volume, movement and texture to the hair. 
While the length of this style is relatively undefined, it is known for its shorter length. In an article with Glamour, celebrity hairstylist Marc Mena, who coined the style's name, said that he noticed many actresses had long hair that wouldn't fit in the camera frame. He realized this same dilemma could apply to individuals who are increasingly using video chat platforms, such as Zoom and FaceTime. As a result, the frame cut rose to popularity, as it helps wearers feel more confident on camera. 
This style has recently been sported by names such as Zendaya, Zoey Deutch and Khloé Kardashian. 
While this look may be popular with A-listers, it's perfect for every age and hair color because it's extremely adaptable and easy to style. 
Below, you can see Riverdale actress Madelaine Petsch sporting this look that Mena styled in a recent Instagram post.