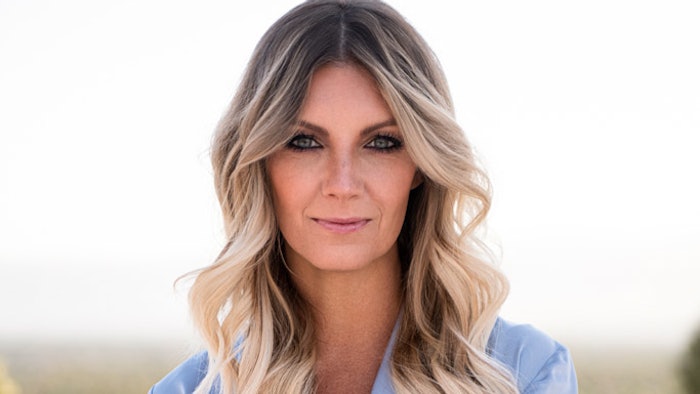 Danielle Keasling, executive artistic director for Great Lengths, demonstrated how to give clients the volume and length they desire with fewer tape-ins using the 100 percent traceable and ethically-sourced Great Lengths USA hair extensions live on Beauty Launchpad's Facebook page.
Related: What's Inspiring Editorial Stylist and Educator Danielle Keasling

Depending on the client's hair density, their desired length and volume, Keasling suggests using one to two full packs. GL Tapes Plus—which are intermixable with GL Tapes—allow for application up to the client's part-line. Keasling suggests asking clients to purchase two sets of tapes for a seamless service. Even parting, properly spaced application and sealing the tape sides are key to your hair extension services.
Keasling recommends for clients to sleep in their hair braided to reduce friction, brush it two to three times daily and use a shampoo and conditioner that works well with hair extensions. With proper application and client maintenance protocols, Great Lengths hair extensions can last four to six weeks and can be re-taped and re-used for up to three applications.
Take part in the industry's best extension education with Great Lengths and create the opportunity to earn more in 2021 by earning your certification online. Receive six free 16" hair bundles upon successful completion of the upcoming Ft. Lauderdale class, February 21 and 22, and Denver class, March 7 and 8.
Head to greatlengths.com/en-us/become-a-certified-salon for more information or call 800.999.0809 to register before February 12 for the Ft. Lauderdale and February 26 for the Denver class, as seating is extremely limited!