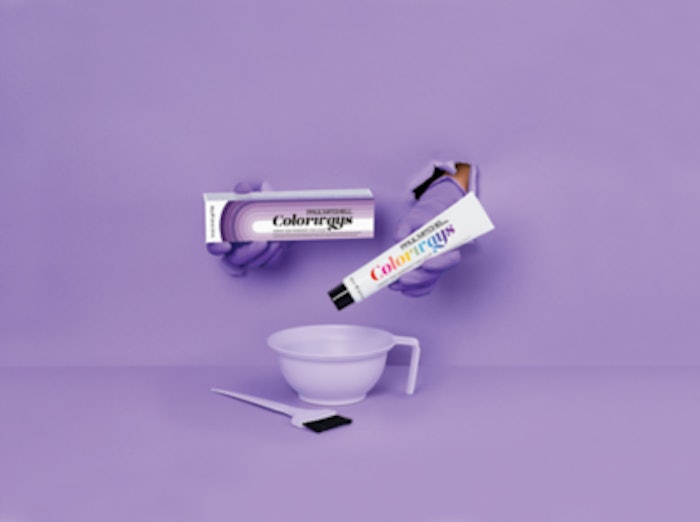 Courtesy of Paul Mitchell
 A new generation of bold hair color is bright this way.
Paul Mitchell, an industry leader serving the professional beauty community for over 40 years, reignites the creative color category with Colorways, a collection of powerful semi-permanent pigments. Colorways invites colorists to play any way they want with nine intermixable shades plus a clear diluter for ultimate creative freedom. The line is formulated with shine-enhancing ingredients and offers superior color retention plus a conditioning shampoo base for quick rinsing. 
Colorways makes its debut during the Renaissance of vivid hair colors. Guests of all ages and gender identities are using fashion shades to express their individuality, and Colorways is here for stylists to meet those demands behind the chair. Fern Andong (@fernthebarber), who is known for his epic cuts and playful color work, is seeing for himself that guests are using hair color as an expression of art and self. The Paul Mitchell Colorways Brand Ambassador said: "It's essential to have Colorways in your salon or barber shop; it allows you, the artist, to offer another service to your guests that want to get creative and express themselves with bright hair color. I'm excited about Colorways because I now have a product that offers me a superior semi-permanent formula in the shades I need. Hair color artists will enjoy playing with Colorways to get those expressive fashion tones."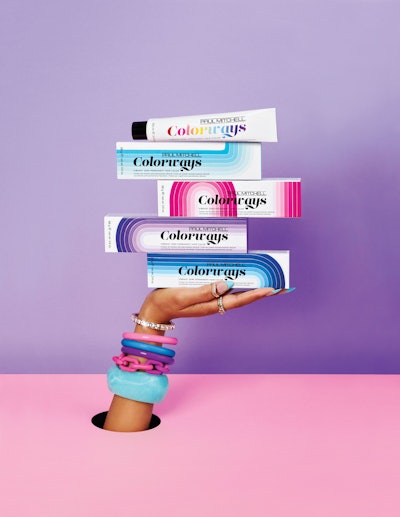 The new color collection creates more than art – it's also designed to work efficiently as a color tool for busy stylists. Colorways allows hair artists to not only play but create color with product that's been formulated with a medium dye load for maximum deposit, vibrancy, and greater longevity with minimal off-tone fading. The line is infused with shine-enhancing ingredients such as meadowfoam seed oil to provide more shine to the hair after a service. Thanks to the conditioning shampoo base, stylists no longer need to hesitantly shampoo their creative color work following application – Colorways simply rinses out with cool water. No shampoo or conditioner needed.  
Colorways launches with these highly requested shades:  
Aqua
Blue
Gray
Green 
Hot Pink 
Magenta
Purple 
Red 
Yellow
Diluter 
Unleash creativity: use Colorways shades on their own or mix and match for customized, creative results. Add Clear Diluter to create even more personalization – add 1:1 or 1:2 depending on desired dilution. No developer is required for Colorways.   
To use Colorways, simply apply to dry, freshly shampooed hair that's been pre-lightened to the recommended level then process for 30 minutes. Rinse with cool water, no shampoo needed. This color packs a punch: gloves are recommended when applying. To maintain a colorful mane, avoid hot water when washing and excessive use of heat styling tools. Use color-safe products, such as Paul Mitchell Color Protect Shampoo, Conditioner, Treatment and Locking Spray to preserve the artistry.  
Visit here for additional information including how-to, pre-lightening charts, etc.: https://pro.paulmitchell.com/colorways