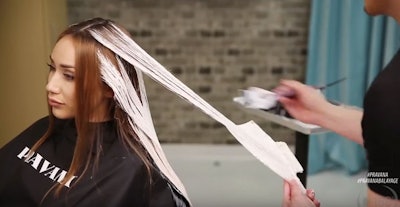 PRAVANA's eco-friendly, reusable color barrier Professional Meche Sheets (100 count) are now available on the new online PRAVANA store. First introduced in the PRAVANA + Guy Tang Pure Enlightenment Kit, Professional Meche Sheets allow stylists to keep lightener moist longer, and are great for all colorists, from beginners who want barriers in-between lightener applications to seasoned professionals who are working with multiple colors.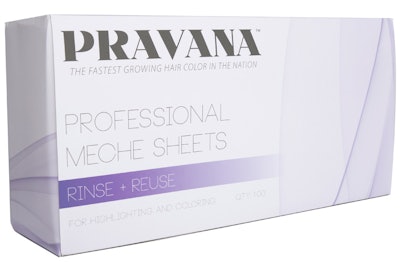 The reusable sheets can simply be rinsed and dried for the next color application, saving stylists and salons both time and money as well as reducing waste. Meche Sheets are ideal for the art of Balayage as shown by hair expert and PRAVANA Guest Artist Guy Tang in this Balayage Basics video, below!
Access the store via PRAVANA Connect, a professional-only site where stylists can see new celebrity formulas each month, get involved in the free certification programs, check out brochures and other printable materials.