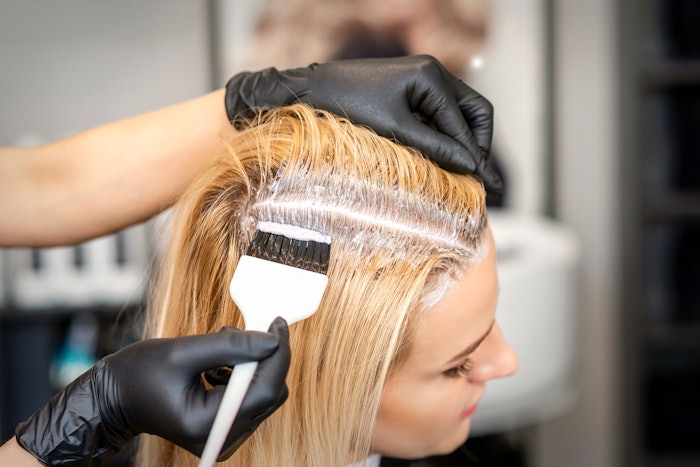 Charcoal lighteners also known as "black bleach" are rising in popularity and fast becoming the go to for optimum, fast effective cool lift.
This new phenomenon is being spotted in salons all over the globe. There are several reasons this Grey Bleach is becoming the new #1 choice for lightening hair.
Charcoal is derived naturally from nature and brings so many other benefits. Besides the ability to tone and neutralize unwanted warmth, this eco-friendly, odorless resource purifies, cleanses and detoxifies the hair while lighting. Combine these benefits with the fact that it lifts and tones tandemly, you'll never worry about lightened hair fading or oxidizing back to brassy (like when you tone and it wears away) ever again.
Additionally, these charcoal-based bleaches are versatile. Depending on developer and technique,  so many results can be achieved. From double process blonding, high-low contrast hand-painting or super soft subtle lightness, this lightener always delivers. The results are more neutral to cool/neutral, making formulating a gloss, glaze or toner so much easier. I often achieve perfect results and can pass on the toning. Instead, I gloss or glaze with a low PH conditioner or color conditioning mask (ReFresh) to refine and balance the hair.
Lisap Milano USA has a family of Lightscale Vegan Charcoal Lighteners to meet the needs and scenarios of every client.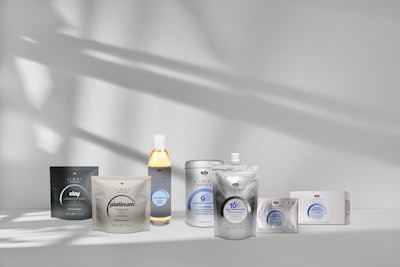 Lightscale Charcoal Paste 10+ lift was our first to market. It's great choice for all techniques especially balayage and hand-painting. Sales skyrocketed in record time, hence the addition of two more vegan charcoal options.
Lightscale Platinum 9+ is the perfect go to for highlights, foilayage and hand-painting. Its fast, effective lift has made it a quick favorite. The super creamy consistency easily saturates, lifts and conditions, leaving the hair healthy, strong and shiny.
Lightscale Clay is the perfect go to for softer more subtle lift on darker hair. Perfect for balayage and hand-painting with 4-5 levels (porosity and developer 10-40 determine amount of lift) of lift with controlled RPC, the clay encapsulates the hair and forms a soft shell-like cocoon promising no transfer to unpainted hair. *Use caution on porous ash over-lightened hair.
These charcoal lighteners can be mixed with traditional white powder lighteners (Lightscale 9+) to lessen the dark pigment of the charcoal, promising no staining. Custom mixing ¾ to ¼ or ½ and ½ will still provide control with no risk of over-ash results. Combined with the sugar complex and nature derived oils, these lighteners hydrate and protect, making the charcoal lightener gentle and healthy for the hair during the lightening process.
About the Author: 
Cherry Petenbrink is the creative and education director for Lisap Milano USA. You can follow her on Instagram @hairbycherryp.