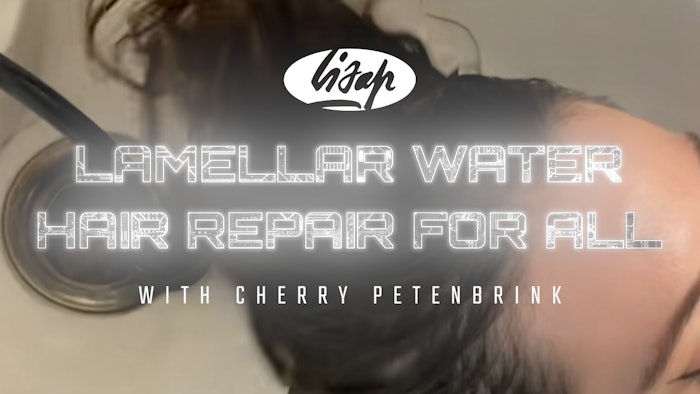 This video is sponsored by:
Lisap USA
Have you ever heard the term lamellar water? It is a pretty cool technology that has revolutionized the way we repair hair, but the best part? It can smooth hair in 9 seconds. That's time that all clients and professionals alike have. Ready to learn more?
In this exclusive interview with Cherry Petenbrink, creative and education director for Lisap, we explore what the term lamellar means and what it means to hair care. Spoiler alert: The video also gives viewers an exclusive 25% off code with free product, so don't miss out on that. Petenbrink discusses how lamellar water can be incorporated into services of all types and whether you offer the services as a stand alone or an upsell. She shows us how lamellar water works in a demonstration and then discusses how lamellar water can be combined with lightening services to make sure that your clients leave with healthy, beautiful hair. 
Watch this video to learn more about this amazing technology and get your code to start using it in your salon.