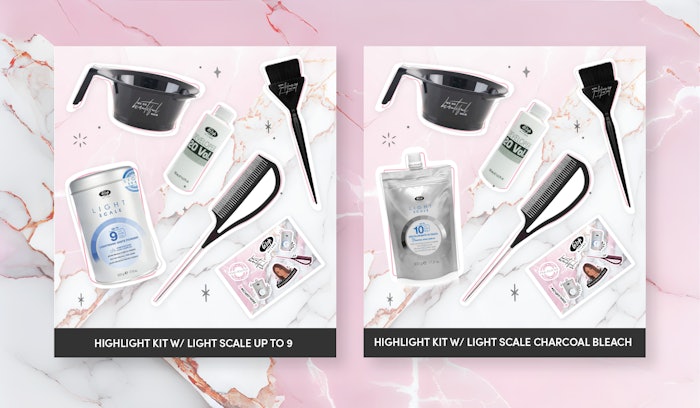 Courtesy of Lisap Milano
Lisap Milano is announcing a collaboration with Pink Pewter, a woman-owned online retailer of luxury hair accessories and professional styling tools.
Together, they are offering two exclusive Highlighting Kits that include a choice of Lisap Milano's Light Scale Up To 9 Powder Bleach or Light Scale Charcoal Bleach and a Pink Pewter signature teasylight comb.
Leading the collaboration is Lisap Milano Senior Brand Ambassador, Stephanie Brown. Viral sensation Stephanie, aka @vividsandbalayage, has garnered millions of views sharing her professional hair tips and techniques.
Highlighting kits will be available online at trubeautyconcepts.com in the Northeast, and shoplisap.com everywhere else.