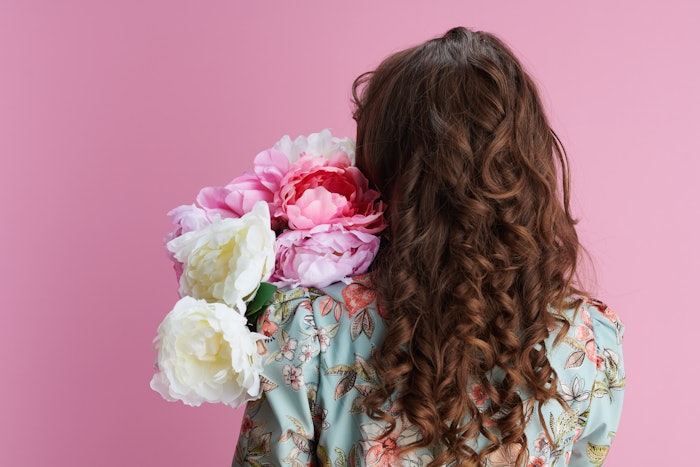 Spring has sprung, and with it the exciting opportunity to go out and do more.
There are parties to go to, events to attend and an increase in sunshine to bring out the most colorful in all of us. Of course, this means that we will get an influx of brides, bright hair color requests, occasion hair appointments and more. So, let's get ready.
1. Super Fast Drying
All stylists and consumers alike need a good dryer. You don't have 1,000 years to dry the hair, and you want to ensure that you maintain the hair's integrity while you do it. Not only does the Olivia Garden High Performance Dryer dry hair mega fast, but it helps seal in moisture and elliminate frizz. You don't have time not to get this dryer. www.store.oliviagarden.com
2. A Cheat On Great Color
To bring clients that spring color refresh that they desire, consider clear color sheets for a preview of your work (and to doublecheck your coverage). Atira designed its Clear Color Sheets to eliminate the need for the color board because they are semi-rigid. The sheets can also be reused 100 times, for an eco-friendly alternative to traditional foils. Plus, their see-through design lets you watch your transformation as you go. www.clearcolorsheets.com
3. Great Updos
I recently did an exclusive interview with JCPenney educator Jaimee Harris-Smith where she showed not one but two quick updos for the client with somewhere to go. The first updo was a sleep modern twist on the elegant pony, while the second was a tri-twisted braid for clients with textured hair. Watch these updos live on www.beautylaunchpad.com, and also hear Harris-Smith talk about what you should look for in your salon home.
4. Primed and Prepped
How often are you fighting newly washed hair when trying to do an updo and just wishing it was a little more lived in? Is this not all of us? If you want your client to look like our cover model without all the shampooed hair fuss, check out the details behind New Wash from Hairstory. Not only does New Wash cleanse the hair, but it gives clients lived-in hair that is easier to style. www.hairstory.com
5. All Day Hold
Every hairstyle needs a great hairspray, but you don't want to carry 5 different hairsprays for different hair types and styles. Enter Matrix, which created a five-piece styling collection for many hair types. This vegan, versatile, scalp-safe collection includes Fixer Spray, a buildable-hold hairspray that provides grip and prevents frizz. The spray adds shine to hair, while protecting against humidity all day. www.matrix.com