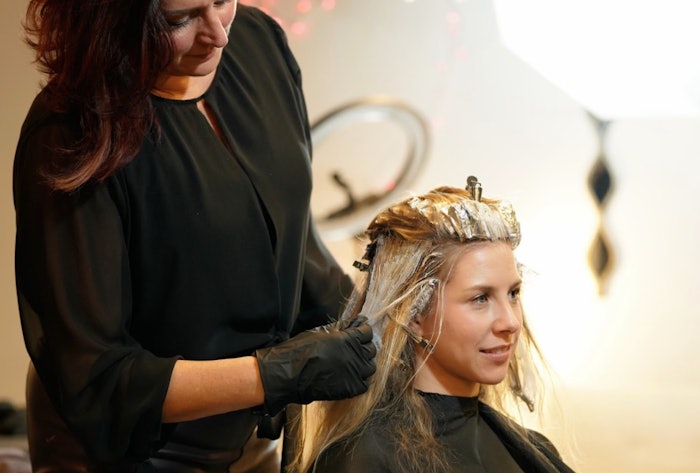 Courtesy of ATIRA Clear Color Sheets
ATIRA Clear Color Sheets launched at International Beauty Show: New York this week. 
Designed and manufactured in the USA by Michelle Jacoby (@stonewomanx), a beauty industry professional with over 30 years of hair styling experience, ATIRA Clear Color Sheets are designed to save time and resources for the stylist, customer and the environment. Perform balayage and hair coloring while clearly seeing the color develop through the transparent sheets. Clear Color Sheets are cleaner to use and produce less waste in the environment due to their high reuse and recyclability.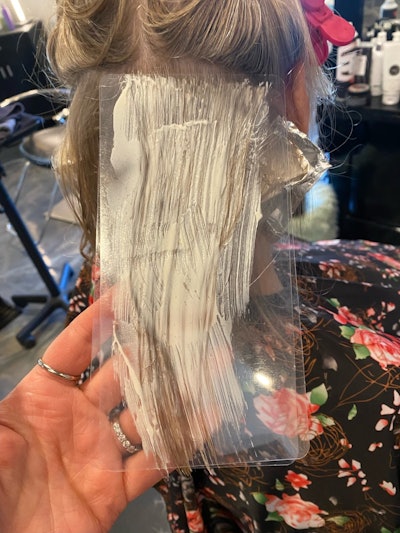 ATIRA Clear Color Sheets save time through a concise application process which make them easy to use. Save money by reducing new material purchases and disposal costs. ATIRA Clear Color Sheets combine a color board and highlighting tool into one convenient product that transforms the application process. This semi-rigid, flat sheet enables the stylist to have better control over the highlight process while using fewer steps. Because ATIRA Clear Color Sheets are transparent, the stylist can view the entire hair altering process.
ATIRA Clear Color Sheets are the first truly reusable hair coloring tool. Replacing one-time use disposable materials, ATIRA is greener way to perform balayage, highlighting and other bespoke color techniques while being kind to the environment. At the end of their life cycle, they are easily recyclable, helping reduce waste in a landfill. 
Made and manufactured in the USA, ATIRA Clear Color Sheets are available in three different sizes for purchase on their website www.clearcolorsheets.com.
You can learn more about ATIRA Clear Color Sheets by following them on Instagram @atiraclearcolorsheets.