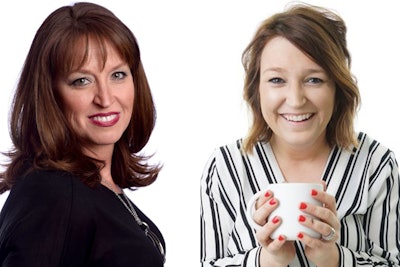 As a company grows and evolves it must continually and objectively assess its own effectiveness and make changes. Some may call it "course correction", others may call it "self-disruption". Whatever you call it, it is about not being afraid to take risks, do things differently, and trust your instincts. Sport Clips has done just that. This organization embraces change and taking necessary risks has contributed to its success. 
Founded by Gordon Logan more than 25 years ago with the first location being in Austin, Texas, the salon chain now boasts more than 1800 locations in the US and Canada. There is no doubt that embracing change comes from the top and that it continues to be one of the most powerful strategies for success.
In this episode, Melanie interviews Julie Vargas and Mandy Friendshuh. Julie is an innovative, results-driven leader with over 28 years of experience in the industry. She currently serves as Vice President of Career Opportunities at Sport Clips. Julie has been with the company since the beginning. She is responsible for creating and building strong programs, sourcing, training, and driving brand awareness. 
Mandy is Sport Clips' Director of Technical and Operational Success. She brings with her over ten years of experience in the beauty industry.  These wise women share their thoughts about why they decided to make changes in Sport Clips' educational strategies, what they did to smooth the transition and create buy-in from their team. In this podcast, you will hear their advice about how to embrace change, create a pathway and vision for the team, and how important collaboration is when activating new initiatives.