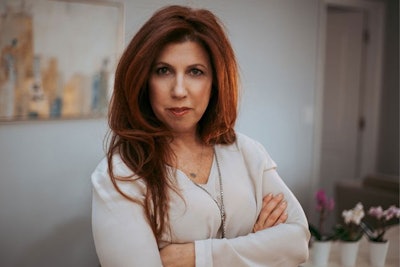 Ronit Enos is an award-winning ideation coach, public speaker, and business strategist. She practices innovative approaches that allow entrepreneurs to achieve optimal work/life balance. With a diverse leadership background in service and education, including as a special forces training instructor for The Israeli Defense Forces. With a background also as a flight attendant and caterer, she founded and owned Maxime Salon on the south shore of Massachusetts. The salon was an award-winning salon including recognition as Best of Boston, six Salon 200 awards and more. Ronit is a giver and she is inspired by inspiring others and helping them achieve their own personal greatness. So, she became a business strategist and coach. One of the programs that she facilitates is Salon Cadence.

In this podcast, Ronit provides insight on how to capture more time in our lives and how to think and behave like successful business owners. And, you can also make time to give and volunteer. As an example, Ronit's company gives 1% of their earning to Hair to Stay and their members help do the same. Check out what is going on with scalp cooling and the prevention of hair loss during chemo treatments. They just formed an alliance advisory board for hair to stay including Sidney Berry, Jim Bower (Salon Interactive) and Chris Nedza of Zeezor, and others (still in the works) to help grow the funding for men and women in the need of hair going through chemo.

In this podcast, you will hear Ronit talk about the importance of taking care of you first and how she does that for herself.