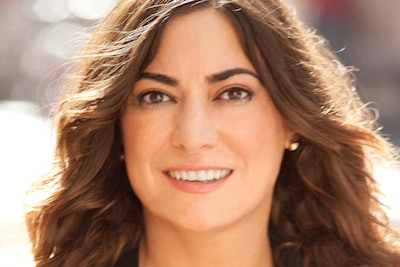 Boom Boom Brow Bar is 11 years strong!! As one of the first walk-in brow bars in NYC, Malynda Vigliotti (aka Boom Boom) empowers others to celebrate their own personal gorgeousness without breaking the bank or making appointments. She makes brows fast, convenient, affordable and FUN-27K+ served last year…377K+ since 2008! Brow Power to the People!
A self-proclaimed eyebrow queen, Boom Boom went to the Fashion Institute of Technology, trained as an esthetician, and is now a top brow educator-IBS New York is a constant. She knows there's no such thing as natural beauty, but she does believe a perfectly done brow is an instant eye-lift. The K-BOOM Brow being the most popular style- a long, full, straight brow with less of an arch.
Boom Boom believes that shaping brows while sitting up is the best. It allows for symmetrical arches and better judgement of where brows should begin and end in relation to the other features on the face, which helps to make them proportionate. Features get distorted when lying down, making it harder to create a shape that will ultimately look good when standing up. She also uses Flash Wax, a low-temperature, creamy, soothing lavender was that's super gentle- even on sensitive skin!
In this podcast, Malynda shares how she started her brow queen journey and grew her business to serve over 75 clients a day. She also talks about all things brows and her philosophy on creating the perfect brow service for each clients individual needs. As a successful business woman, Malynda shares her thoughts about the importance of work-life balance and why bigger isn't always better.