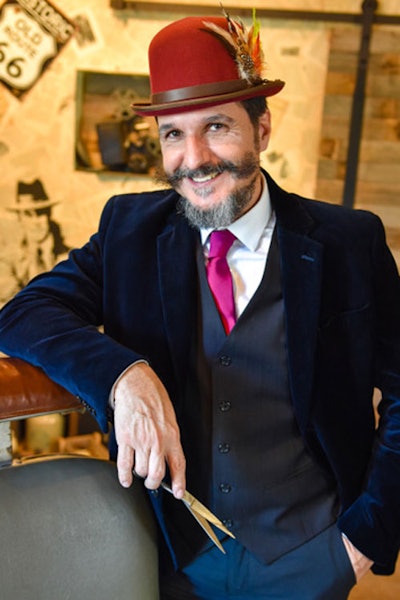 Angel del Solar knows there is a difference between living by design versus living by default. Angel and his partners did just that. They worked hard and achieved their goals when they developed the prestige grooming brand 18.21 Man Made. Cofounders Aston LaFon, Angel del Solar and David del Solar saw a deficit in the male grooming market and they went for it. Why 18.21 Man Made? The name references two amendments to the U.S. Constitution—the 18th, which initiated Prohibition, and the 21st, which ended the national ban on alcohol. Because these mavericks couldn't find the men's goods they had been searching for, they decided to "bootleg" their own. The bottles are cleverly designed to look like old-time beer cans and whiskey flasks!

In this podcast, Angel shares his journey as a young hairdresser from Pamplona, Spain to Seattle, Washington where he worked for Gene Juarez Salon and Spa. He then on to open Angelo Mendi salons. After that, he joined the Pureology creative team, and then Enjoy as an art director.

Serendipitously, he and LaFon met, had common beliefs and ideas and they became colleagues and friends. After a few years, the two decided to collaborate and they became partners in a distribution group called Credible Culture, in Texas. Angel shares how his brother David joined the business. The three of them ultimately designed a distinctly masculine line that gentlemen could own with pride.

Listen as Angel shares his 3 guiding "rules" that none of the partners deviated from as 18.21 Man Made came to life. These three non-negotiables were each product had to look cool, smell great, and perform. This clearly has been accomplished.