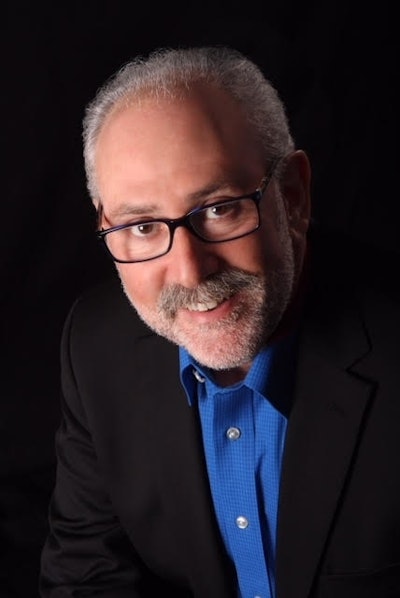 Neil Ducoff, CEO, and Founder of Strategies is an accomplished author, speaker, consultant, and coach in the beauty industry. He is also a passionate cyclist. In this episode, Neil shares details of the horrific accident he had last year when he was struck by a car while riding his bike. He talks about overcoming physical adversity, his miraculous recovery, and the connectivity between being tenacious and courageous in your business life and your personal life. 
Salon Business Six-Part Mini-Series by Neil Ducoff & Strategies
In this six-part series, Neil Ducoff from Strategies focuses in on the four most important business outcomes and two key attributes each and every owner must embrace, understand and execute against in their business each and every day.
Episode 1: Productivity: In this first episode in the series, Neil discusses the importance of productivity and how to measure your salon's productivity rate. He also discusses why it is more important to measure retention vs. request rate and why you must take control over where you want your business to go and grow.
Episode 2: Profitability: In this second episode in the series, Neil discusses the importance of profitability and cash reserves. He encourages owners to consistently monitor the business vital signs in order to stay in control of the financial health of the salon/spa business. Neil reminds us to look at our service and retail revenue and expenses regularly, evaluate our P & L statement, why profit isn't cash and how important it is to avoid the credit card trap.
Episode 3: Staff Retention: In this third episode in the series, Neil discusses the importance of staff retention and recruitment. He discusses how culture aka "attitude" of the salon fits into the employee's job satisfaction and how to avoid a walkout. Ongoing efforts to coach, inspire and encourage are vital to success in the salon. Neil says, "people quit leaders not companies". Regular communication is key including regular performance reviews to make sure the employee knows where they are and what their skill development plan is. Neil reinforces the need to continually recruit others as future employees rather than wait until someone leaves to begin the search.
Episode 4: Customer Loyalty: In this fourth episode in the series, Neil discusses the importance of customer loyalty and how the attitude of the salon affects the customers. He encourages owners to measure client retention for new customers and existing ones. Neil talks about pre-book rate and why it is more important to happen right after the service vs. assuming the appointment will be booked in a timely manner using other methods like "online booking". Importantly, he discusses how to be sure your clients are loyal to the "brand" meaning the salon.
Episode 5: Leadership In this fifth episode in the series, Neil discusses the importance of leadership in the salon and how the four business outcomes are tied together. After listening to this episode, check out Neil's book "No-Compromise Leadership: A Higher Standard of Leadership, Thinking, and Behavior". You can find out more by visiting www.strategies.com.
Episode 6: Change In this sixth episode in the series, Neil discusses why it is important to embrace change and why most owners are afraid to do it. He advises leaders to have absolute clarity on where they are taking their company and why they must "rock their own boat". For more from Neil and the Strategies team visit www.strategies.com.