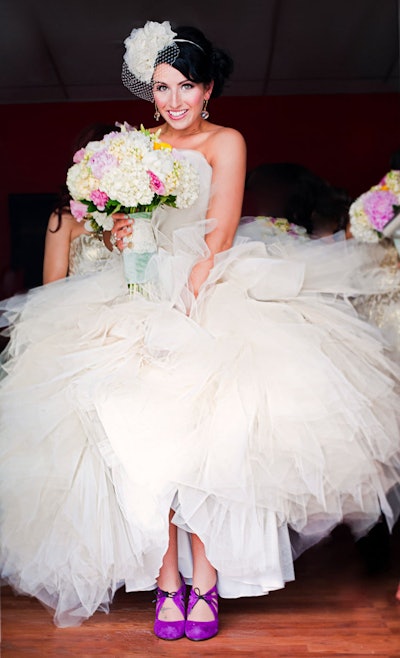 Hi Friends!
As we prepare for wedding season, it's essential to set yourself and your guests up for success. Weddings are one of the most important rights of passage for adults, and if you're booked as a stylist, it's probably because you're considered part of the family or your reputation precedes you. Congratulations, you're invited!  
Trends play a huge role in the wedding business, so I reached out to Shalem Mathew, Sam Villa fashion photographer and wedding professional, to share some insight into wedding trends for 2016/2017.  
"Traditionally, extravagant themes and huge productions akin to recreating the royal wedding have been popular, but in the past few years there has been a huge shift in couples investing in wedding experiences that their guests will also remember for years to come," says Shalem. "The focus is creating an experience that translates authenticity; couples want to look like the best versions of themselves, not like someone else. It has become more about celebrating in a way that reflects their true selves, with close family and friends coming together to celebrate their love and union.
"Thanks to social media and the vast amounts of visual resources, brides are more knowledgeable than ever on how they want to commemorate their special day," Shalem continues. "When they're looking for professionals, they're looking for a teammate who will help turn their wedding dream into a reality. With this being said, ninety percent of our wedding bookings have been on location. This means less than stellar facilities for bridal preparation, so when preparing for an event, it is essential to have all team members from hairdressing, to catering, floral and makeup be prepared to work and create magic in these environments."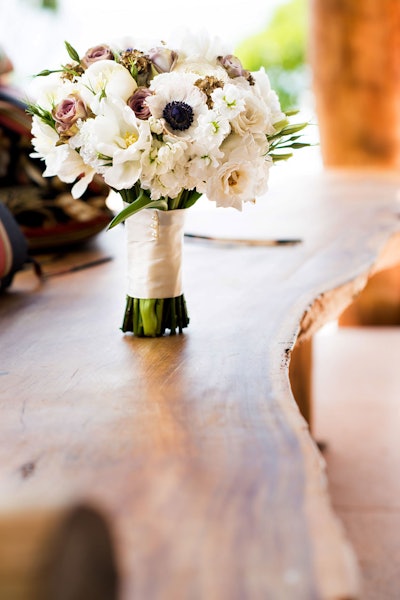 Being an educator, I have traveled to many places and have had to work in less than ideal conditions many times, so I can attest to the fact that organization is key.
Preparation: Have a detailed consultation and sign an agreement with the bride so you can plan and figure out timing. And, be prepared to do something outside of your comfort zone, because on location improvisation is key and a great learning opportunity! That's why preparation is so important - be buttoned up so when something is thrown at you unexpectedly, you have enough time to react in a positive way. Always have a Plan B!
Develop Your Process: Having a system for organizing your packing, consultations, travel, work space, agreements and preparation allows creative freedom on the day of the event and helps to keep emotions grounded under.
Pack Your Bags: Ensure you have packed everything you need. When on location there is not an option to secure supplies.  
Here is a list of essentials when working on location:
Hair products that work in the environment – humidity, rain, cold… all threats. Make sure to have a clear understanding of the weather and environment to ensure guests are beautiful all day and night.  
Small round brush - Adds volume and curl to shorter hair
Medium oval brush - Creates waves and loose curls on medium length hair
Large oval brush – Creates loose waves and movement on longer hair
Sam Villa Artist Series Finishing Brush - For general smoothing, brushing out teasing and to add polish to finishes
9-Row brush – Good for directional and wrap-drying on shorter hair
A compact, lightweight, powerful dryer – The Sam Villa Professional Ionic Blow Dryer weighs less than 1 pound and it's great for travel and session kits.
Bobby pins and/or grips
2-inch and 3-inch brown and black hairpins and duckbill clips. HOT TIP: Organize your pin kit by color, so you don't have to dig around; just grab and go!
1-inch curling iron
¾-inch curling iron
Bungees (elastic with hooks on the ends for ponytails, in multiple colors)
Rubber bands (black and clear)
Power strip - Not every location has ample availability to plug in multiple tools.  
Water bottle – there may not be a water source close by.
Protein bars – trust me
Cape
Towels
Dry shampoo – Redken Powder Refresh 01 is a must
Travel-size hairspray for the bride and bridesmaids for quick touch-ups
Breath mints
Mini first aid kit – you never know
Lotion
Eye drops
Super glue
Lint roller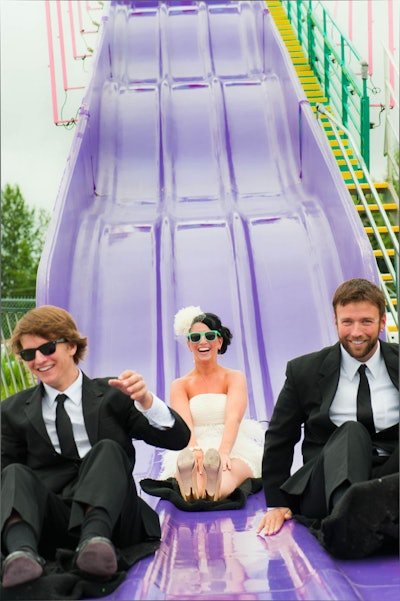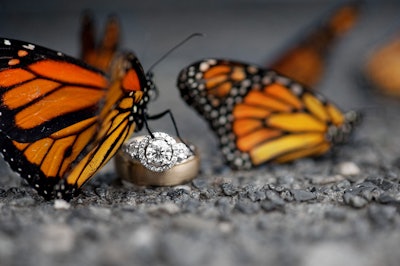 Weddings are an amazing opportunity to be creative, get closer to a client, and attract new guests. Word travels fast if the stylist was amazing – so be prepared to network, bring cards and gather contact info on your phone. Building a bridal business is a great way to increase business for a stylist (and salon) – and if successful enough, can rival holiday business.
Aspire for More!
Sam
CREDITS
Photography: Shalem Mathew Photography
Hair: Beck Mangold
Bride: Brenda Grace Lester