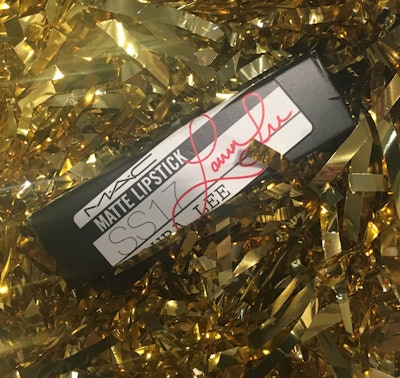 MAC cosmetics launched their newest collaboration with 10 beauty influencers from around the world. The group is composed of a unique mix of bloggers, makeup artists and beauty gurus who have come together to create their own unique shade of MAC lipstick. The list includes: Blogger Gabriel Zamora, Vlogger Laura Lee, Blogger Fleur De Force,  Glamour Beauty Editor Alessandra Steinhgrr, Makeup Artist Samantha Ravndahl, Blogger Vic Ceridono, Blogger Fouz Al Fahad, Vlogger Enjoy Phoenix, Blogger Caroline Daur, and Blogger Nikkia Joy.

Vlogger Laura Lee and Blogger Gabriel Zamora are the two influencers chosen from the United States.  Laura Lee = a southern sweetheart turned LA girl with a goofy personality you can't help but like. Gabriel Zamora reflects the cosmic shift in the beauty world that makeup is for everyone, including boys.  I was lucky enough to receive their collaborations from MAC before they launched (#yaaaasss). Here are my thoughts. Get. Excited.

#macxlaralee

Her lipstick is a beautiful matte pinky nude that will look good on most people.  Looking for a new nude lipstick? You know, the whole, "your lips but better" thing, then I would check this one out. Is it super unique? Nope. But if love nude matte MAC lipsticks, this may be one to add to the collection.

#macxgabrielzamora

Described as a malty warm brown, his lipstick is a darker nude that would be extremely flattering on deeper skin tones.  In the classic MAC Satin formula, is has a bit more shine and is creamier than Laura's matte lipstick. If you're in the market for that classic 90's brown/nude lipstick, this one's for you.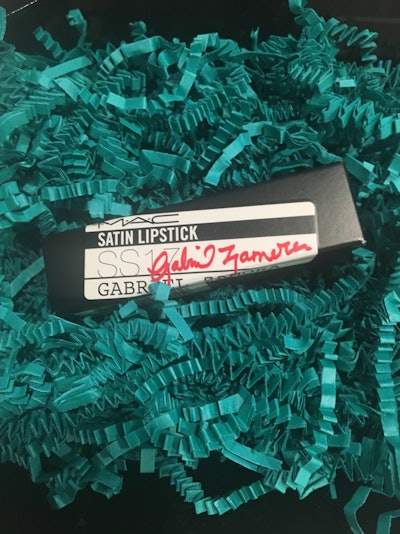 #macxsocialmedia

With the rise of social media, I have seen firsthand the struggle of the industry and companies like MAC, to adapt to the times. Everywhere you turn a beauty influencer is opening yet another box of free swag to advertise the various products on their social media platforms to their millions (yes, millions) of followers. Here's the thing: it totally works. And companies know it. Collaborations with influencers have been known to sell out within minutes and crash websites on a regular basis. I myself have a (not so) mild obsession with makeup and all thing beauty. I LOVE following vloggers, bloggers, or anything remotely related to makeup on social media. It's fascinating.  
Unboxing videos? YES PLEASE. Snap tutorials? UM. Duh.
I could watch all day long and dream about what it would be like to get all that FREE MAKEUP. And it makes me want to buy it. It makes me want to buy it ALL. 9 times out of 10 when I have a wish list, it's compiled of products I've seen from the various people I follow on social media. Laura Lee's list of monthly favorites? Get in my shopping cart. Jaclyn Hill's highlighter? Yep. I need it. The list goes on and on. Overall, it's fascinating to see the influence of one person and the power social  media has on our society, myself included.
Whether we like it or not, influence marketing is here to stay. I for one, can't say I'm too mad about it. Now, pass me my nude lipstick.

The #macxlaralee and #macxgabrielzamora lipsticks are $17 limited edition and available at maccosmetics.com

~Tara Palty is an LA based lawyer, self proclaimed cat lady, writer and freelance makeup artist for MAC Cosmetics.