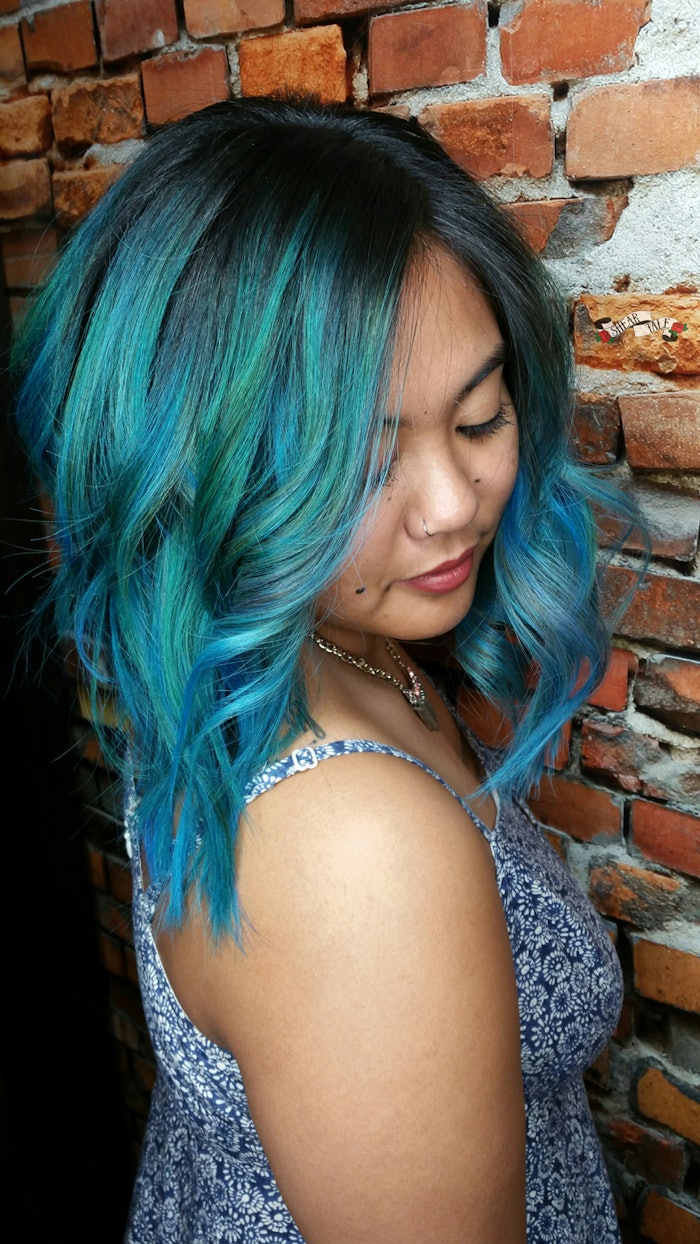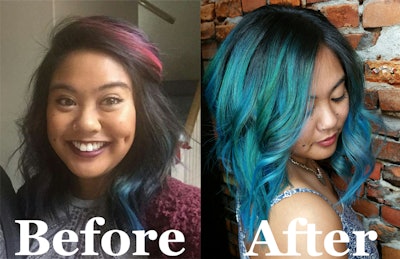 Megan Campbell, aka @sheartale, tries out Guy Tang's new #Mydentity hair color collection. Here are her results!
I had so much fun creating this look! This line is amazing and I simply can't wait until the next launch. It smells good, it's easy to mix and it does exactly what it's intended to do. My client shared my genuine excitement and continued to comment on how lovely it smelled and how vibrant the color looked. My client was a natural level 3/4 with old box dye and it lifted with consistency to a level 8/9. The Booster shades mixed with 6 volume went on smooth and was very easy to blend/melt. In the past few weeks, my client spoke highly of how her hair turned out. She loves that it doesn't bleed, even when washing with warm-to-hot water and high heat styling. -- Megan Campbell (@sheartale)

I created this look by color melting individual pieces throughout the entire head with a similar color palette. I wanted it to have uniformity but also a sense of dimension. 

Here is the formula for Miss Nicole's hair:
I used a backcomb foil technique on the top part of her head. (her nape area was growing out from an undercut)
Used Big 9 with 25vol and Olaplex and lifted to a level 8/9 and toned with purple shampoo. Finished with Olaplex #2.
Shadow root area:
1oz Dark Shadows
1oz DBCM Aqua Blue
1oz DBCM Utra Violet
3oz 10vol dev
Mids/ back/ random sections and color melting:
Color 1: 
2oz DBCM Aqua Blue
2oz Mydentity 6vol dev
Color 2:
1oz DBCM Aqua Blue
1oz DBCM Turquoise 
2oz Mydentity 6vol dev
Color 3:
2oz DBCM Turquoise 
2oz Mydentity 6vol dev
Face frame/ random tips on the sides only:
1oz Demi 10ss
Ribbon of DBCM Aqua Blue
1oz Mydentity 6vol dev
Cut:
Textured/layered Lob
 
[Images Courtesy of Megan Campbell]