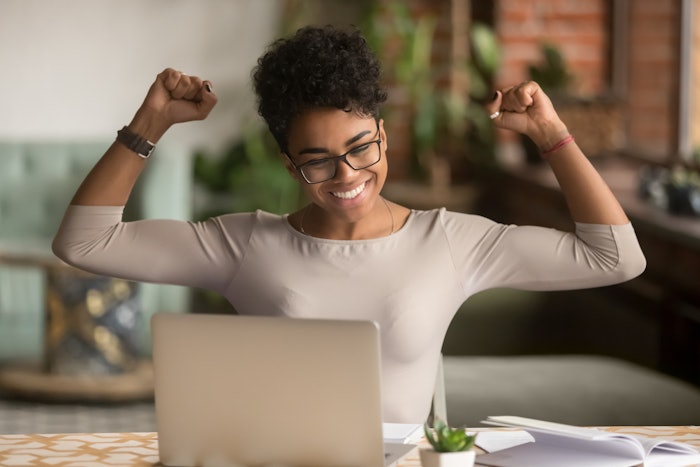 Demetra Moore shares best practices to fostering your personal and professional development. 
After months of being out of work as a result of the COVID-19 pandemic, many barbers, hairstylists, estheticians and other cosmetology industry professionals are proving that necessity is the mother of invention.  
Some industry professionals are creating new product lines to enhance their businesses, while others are taking advantage of their free time to sharpen their skillset. Most importantly, barbers, nail technicians and others working in this multibillion dollar industry are learning about the importance of seeing beyond the chair and into the full business of beauty.
The reopening of barber shops and beauty salons across the country is giving many in the industry a sense of normalcy. However, as a business beauty consultant, I can tell you that there's still lots of uncertainty in this field. This is why I strongly encourage cosmetology industry professionals to continue to invest in both personal and professional development if they want to protect their success now, and ensure a steady income in the years to come.
Personal development helps us reach our individual goals and recharge after caring for others. Professional development ensures that cosmetology professionals are able to excel in their careers, retain the best talent and increase their profits.
Take some time for real self-reflection 
Giving serious thought to our life, behavior and beliefs helps us assess how our daily activities are contributing to our goals, health, happiness and success. 
Sharpen your skill set 
The late multimillionaire and author Jim Rohn was right when he said that "a successful business owner never stops learning." This is especially true in the cosmetology industry, where beauty trends, standards and techniques change every year. Take a note from Rohn's book, and use downtime to learn new skills through online classes. 
Work on your soft skills 
Technical skills are only a part of what makes for long-term success in the cosmetology industry, or any industry, for that matter. You must also have a solid set of soft skills—a combination of people, social and communication skills—to maintain a competitive edge in good and bad times. 
Prior to becoming a licensed esthetician and business owner, my industry peer, Ashleigh Samuel-Bryant of Jacksonville, Florida, honed her soft skills during her career in construction project management. "My past experience as a former engineer gave me hands-on lessons in time management, teamwork and problem-solving, which helped lead to the success of my beauty studio, Ash-Slayed My Brows," says Samuel-Bryant. 
"I know a lot of do's and don'ts because I come from a corporate environment," Samuel-Bryant continues. "One thing I know for sure is that a lack of professionalism hurts a lot of barber shops, hair salons and spa owners, because this is a customer service industry. People are paying (us) for an experience. Some view it as luxury." It's true: A 2018 report from NewVoiceMedia found that poor customer service is costing businesses more than $75 billion a year, demonstrating the need for professionalism in all areas of business, especially in an industry that's driven by customer service.   
While some soft skills like empathy might come naturally, others like conflict-management might require you to study. Either way, I encourage beauty professionals to take this time as an opportunity to work on these critical development skills.