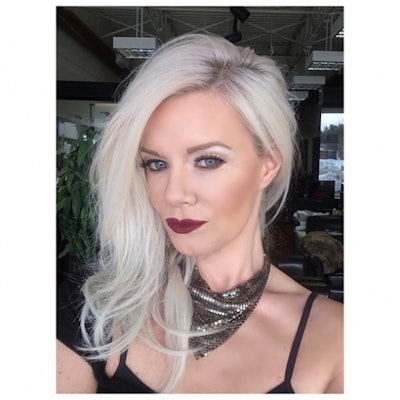 One thing there will never be a shortage of is salons. There are about 11 salons in a 3-mile radius where I am at - 11! If each salon had 4 stylists working, on average, that's 44 different stylists to choose from. So, the question is, why should they choose you? Ok, that's a question with an obvious answer - you're absolutely amazing and take your craft very serious. So do the other 43 stylists that are available in the 3-mile radius.
Delivering a superb haircut isn't the only reason we continue to see our guests every 4-6 weeks. In spite of talent being a major requirement, I have witnessed with my own eyes hairstylists that are booked solid for months that can't cut a straight line. Albeit, straight lines are difficult to master. What I am saying to all you beauties out there is that it's not just your talent, it's everything in between the "hello" and "goodbye." I'm going to just throw out a few examples of why clients choose to come to your salon or choose the one across the street. There's location, size, reputation, ambiance, what you look like, what your fellow stylists look like, your attitude, your fellow stylists attitude, services offered, receptionist, cost of services, availability. I could give you 20 more reasons but I don't want you to start thinking about the next episode of American Horror Story while you are reading my words. We stylists have to bring our A-game every time. There will always be someone more talented than you; on the other hand, will that stylist have your wit and charm?Maybe not. Will that stylist remember to ask their guest if they had a great time on their family vacation in the Bahamas? Possibly. Lastly, will that stylist remember which month their guests birthday is in? Who knows.
These are just a handful of the reasons that are going to determine whether or not they continue their hair journey with a humble mastermind like you or the egomaniac across the street. Your guest wants to feel special. Whether that's remembering that they like their coffee with cream and no sugar or just plain black, small details are what are going to keep your guests happy. Talent is only a small portion of the equation.
In most industries, customer service is - and should be - Main Stage. I went to a small Italian restaurant the other week with my husband and even though the food was delicious we won't return. The hostess greeted us as if we were bothering her. The restaurant felt like I stepped into December. We were seated, then waited probably close to 10 minutes before anyone even came and took our drink order. After our food was finally delivered to our table, the server never checked back to see how everything tasted. My husband had to flag her down so that I could let her know that my lasagna was still cold in the middle. AAAHHHH! We were so annoyed. At one point my husband looked at me and said, "Think you'll want to come back?" Pretty sure you can guess my answer - absolutley not. Even though my lasagna was cold, it did have a good flavor. Bread and salad were good as well, although having tasty food isn't enough to make me want to return; it's the whole package.
 
Your salon is a movie. For your guest, you are the main character and your fellow stylists are the supporting cast. It's difficult to deliver an Oscar worthy performance every single time, but we need to put our heart and soul into it. They are paying good money. Give them their money's worth.