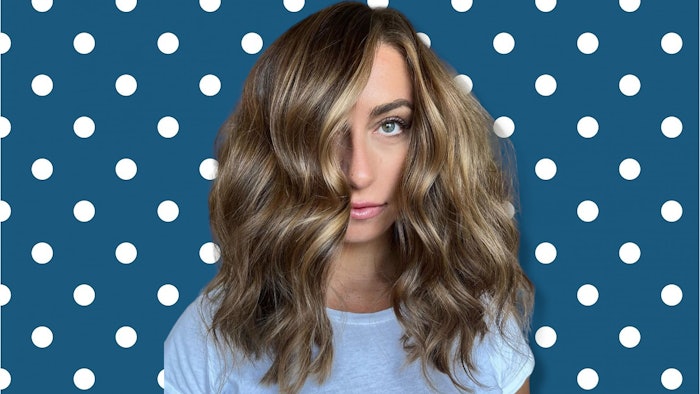 courtesy of @tousledbeauty
It's the timeless question and generational battle that continually revives itself: side-part or middle-part?
While both styles have their pros and cons, the side-part has faced an uphill battle in recent years with Gen Zers turning their back on the style. However, with stars like Kim Kardashian, Zendaya and Gigi Hadid rocking the side-part, it looks like this style may be back… but did it ever really leave? Here we share some inspo for how to deep side-part hair, as well as share some tips and tricks for creating a style that looks good on everyone, no matter their hair length or texture.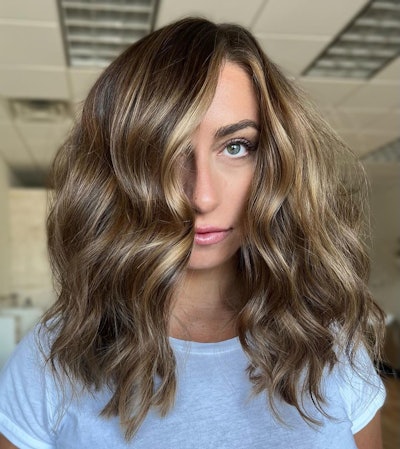 Andrea Figuly (@tousledbeauty), salon owner and extension and dimensional color color specialist, shares her tips for creating a side part.
"When blow drying, I like to take the mohawk section from both sides and over direct it forwards to get a nice swoop effect, so the side part really shows off," she says. "I personally think side parts make the face look softer and more youthful. It's not as bold, and it's a natural look. Most people have a natural side part. I say don't fight it—go with it."
You can see more deep side-part hair looks by reading Beauty Launchpad's March/April 2023 issue.