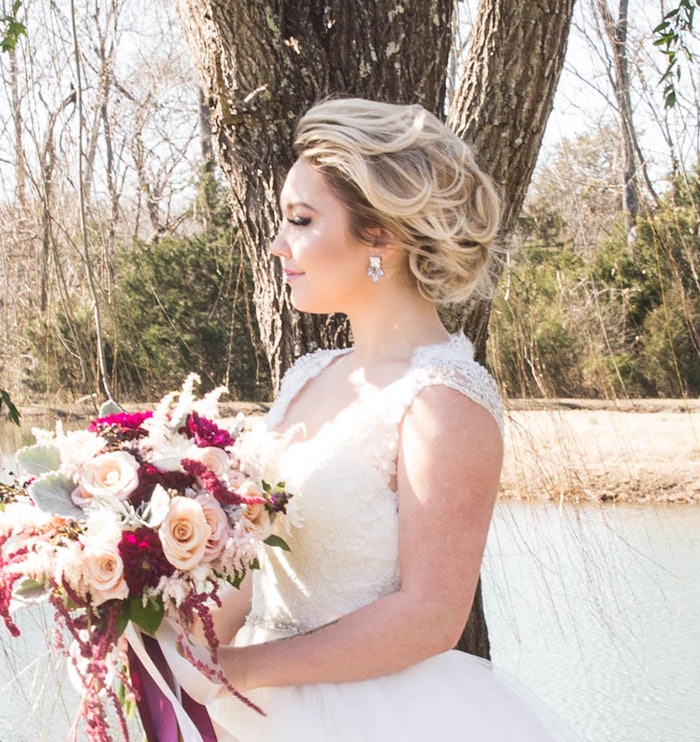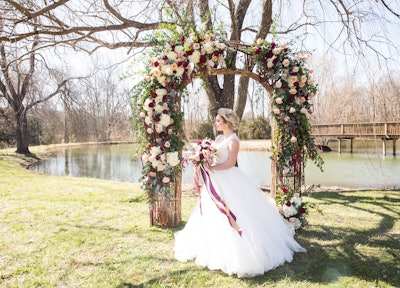 Celebrity hairstylist and owner of The Dry House in Nashville, TN, Ali Ryan, recently created this stunning wedding day look for The Voice alum, RaeLynn. "RaeLynn wanted to look whimsical and romantic for her wedding, so we created this soft, upsweep style," says Ryan. "The updo looks like it's only held up with a couple of bobby pins, but it's actually really secure for moving and dancing."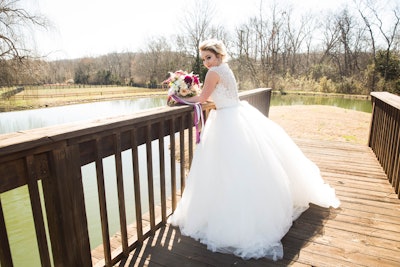 As wedding season approaches, you can recreate this gorgeous style for your brides-to-be with Ryan's step-by-step how-to, below!
How-To:
"First, I barrel-curled one-inch sections of RaeLynn's hair and pinned them up to her head in a curling iron set," says Ryan. "I sprayed Sebastian Shaper and let the curls cool and set.
"Once the curls were ready, I took them down and pulled the bottom half of her hair into a ponytail at the nape of her neck.
"Then, I pinned individual strands from the ponytail it into loose low bun, leaving the front part of her hair from ear to ear out.
"I let the top of her hair fall back and pinned some pieces. I used Sebastian Fierce Hairspray so that the hair looked moveable, but was actually held tight."