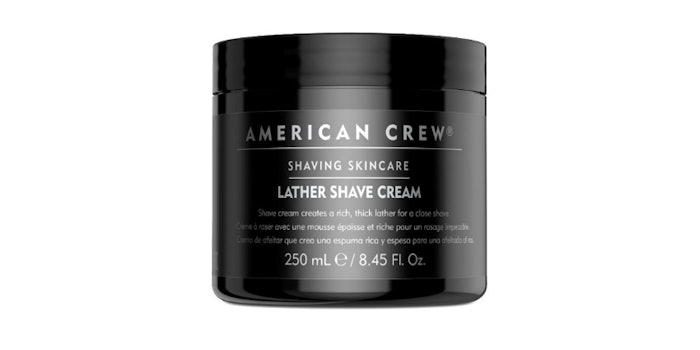 Courtesy of American Crew
Lather Shave Cream creates a rich, foamy lather that helps soften and lift the beard hair for an easy shave. The formula provides a glide that helps protect skin from irritation and razor burn, leaving the dermis feeling smooth and moisturized.
Key Features:
Formulated with ingredients that provide moisture during the shave
Leaves skin feeling smooth
Packaging made from 50 percent post-consumer recycled materials
"We developed Lather Shave Cream with the barber in mind," says American Crew founder David Raccuglia. "More men are going into barbershops than ever before and that is because there is nothing like the experience of an expert shave. With Lather Shave Cream, we provide a quality product for the modern barber and their clients, while also allowing consumers to re-create the barber experience at home."