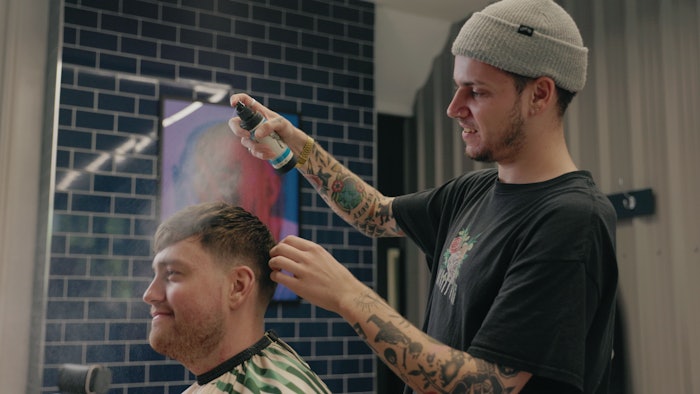 Courtesy of Dark Stag
Dark Stag's Sea Salt Spray is now available exclusively for barbers!
Effective as a pre-styler in combination with other products or used solo for building and enhancing volume and texture, this Sea Salt Spray is Neptune's gift.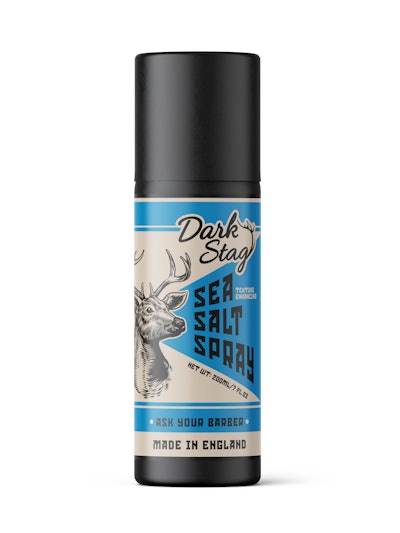 With a non-sticky winning formula, the spray can be spritzed and blow dried or left to air dry for a back-from-the-beach finish. The product works like a dream on longer styles or refreshing waves and curls, instantly powering all hair types beyond that just-shampooed state. 
Light but a lasting hold, Dark Stag's Sea Salt Spray smells like summer holidays. The product is also water soluble for easy wash out. 
The Sea Salt Spray is the newest addition to Dark Stag's new styling range "Ask Your Barber," which includes a Light Shine Pomade, Matte Clay, Styling Powder and the new Sea Salt Spray. 
The Sea Salt Spray is now available at www.darkstag.com or through their network of the finest strictly professional wholesalers.