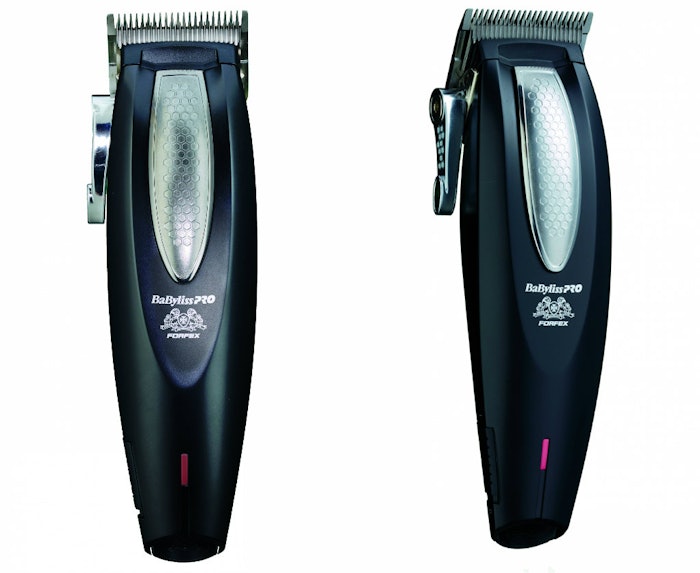 BaBylissPRO Clippers and Trimmers offer the most technologically advanced products on the market. Innovative new clippers and trimmers with enhanced motors and highly specialized blade systems keep your customer on the cutting edge. BabylissPRO has a full professional barber and artistic team behind the utilization and development, of all their new products.
BaBylissPro LithiumFX Clipper FX673
The BaBylissPro LithiumFX FX673 Clipper was engineered with the utmost precision and accuracy in mind and manufactured with hardened Japanese steel blades that allow for smooth cuts for all hair types. Designed for all-around fading, Lithium-ion technology produces sustained power with a 30-minute quick-charge function and up to 75 minutes of cordless use. The set is also loaded with comb attachments for sizes 1 through 8 for a seamless blended fade.
BaBylissPRO Original FX765 Corded Trimmer With Outlining T-Blade FX765

A personal favorite of notable barber Rob "The Original" Ferrel, the BaBylissPRO Original FX765 Trimmer was designed for detailing, outlining and fine tattooing. Loaded with an adjustable ultra-thin T-Blade with zero gap, the FX765 trimmer provides a precise and clean cut. An 8-foot cord powers the robust motor built to last for even the most intricate of designs.
[Images: Courtesy of Conair]