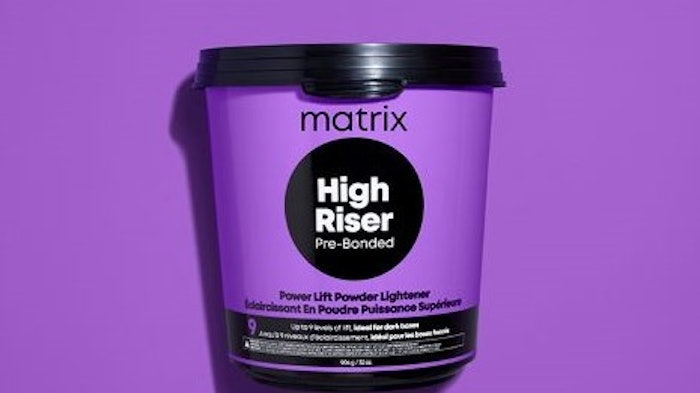 Courtesy of Matrix
Are you ready to lift to your highest potential?
Matrix has developed the most powerful 9-level lightener that makes it nearly as easy to lift the darkest levels as it is to lighten levels 7-10: Matrix High Riser Pre-Bonded.
High Riser Pre-Bonded is the most powerful lightener in the Matrix Portfolio, offering up to nine levels of lift with 79% less breakage, so you can get clients from dark to platinum in one service. Ideal for all levels , hair types and textures, this product preserves curl patterns after lightening. It targets dark hair's eumelanin and pheomelanin, slicing through red, orange and yellow undertones.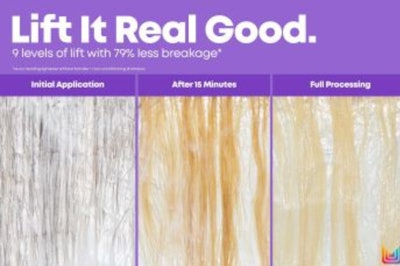 With High Riser there's no compromising on development time. Hair processes in less than 50 minutes, and you get clean, even results. The initial lift is quick, and during the remaining processing time, it's even and controlled.
"No need to bump up the developer- use the volume you would normally use," says Matrix Global Educator Pati Rodriguez. "You can use 10, 20, 30 or 40 volume Matrix Cream Developer for off-scalp techniques, and you can use 10, 20 or 30 volume on-scalp."
"Pre-Bonded" means the formula already has bonder inside, and High Riser features the highest concentration of bonder (glycine + citric acid). This means less breakage, better protected hair bonds and stronger hair fibers for healthy-feeling results clients will love!
Matrix High Riser Pre-Bonded is now available on Salon Centric and Cosmo Prof.