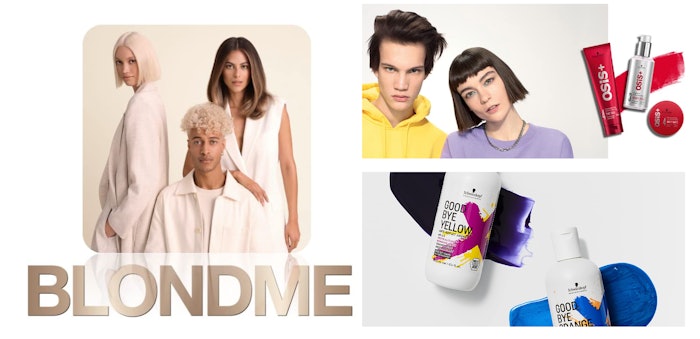 Courtesy of Schwarzkopf Professional
Schwarzkopf Professional, a leading brand inspired by hairdressers for hairdressers, announced the expansion of several haircare brands on Amazon. 
Starting June 6, 2023, nearly 25 different products will be available and eligible for delivery with Amazon Prime. This expansion allows beauty customers to now seamlessly shop the company's assortment of unique hair and color care products in the Schwarzkopf Professional storefront and deepen the brand's connection with online users.
The move to expand product offerings and reach beyond the company's salon professional e-commerce site comes after the continued growth of Schwarzkopf brand's unique products and successful beauty categories throughout the years. Schwarzkopf Professional brand has been able to innovate and engage hair care experts with a full range of products that continue to shake up the category.
Now, salon professionals, beauty consumers, and Amazon shoppers alike will have the ability and convenience to discover and add nearly 25 different hair care products to their carts across the company's four different hair and color care brands, including:
BLONDME – The product range that caters to all need-based care levels for all blondes. Combined with an array of targeted color and care products, its mission is to maintain the most iconic blonde results.
OSiS+ – Made to create truly individual signature styles, OSiS+ brand is the creative looks-based styling range that pushes boundaries.
GOOD BYE YELLOW & GOOD BYE ORANGE – Neutralizing Bonding Washes for both lighter and darker hair bases. Wave goodbye to unwanted tones!
The Amazon storefronts are now live for all three brands.