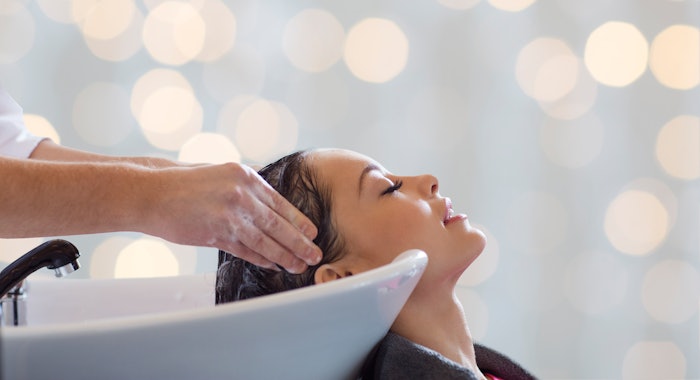 Money is no longer the great motivator it once was, despite the cost of living crisis.
According to multiple reports, people everywhere, not just Gen Z, are re-evaluating their priorities, and those who feel undervalued or disconnected are walking away. It is no surprise to James Alba, co-owner of B-Hive Organic Salon in Hillsborough, and the driving force behind The Salon Movement.
"The pandemic revealed what we'd been missing by all working so hard," Alba says. "Our teams are now putting their work/life balance first, choosing to put their mental wellbeing and family before that high-priced color correction on a Saturday. They want their lives to mean more. Money is a great incentive, but, increasingly, it is not the only incentive for a successful team. They also want a sense of purpose." 
During Mental Health Awareness month this May, many salons will be revisiting their approach to the wellbeing of their teams, recognizing that shared values not only contribute to a healthier team, they drive success. It's been proven that across all sectors, those with a sense of purpose suffer less ill health and, by extension, less absenteeism. They are happier, find work more meaningful and, as Microsoft reported in March, are more productive. The studies have also shown that people increasingly want their employers to share that sense of purpose. 
In beauty, the challenge of attracting and keeping new talent in the industry has made it imperative that employers offer something "more." At Baddhare in Myrtle Beach, SC, owners Abigail Brown and Rhysa Anderson have woven their passion for clean beauty and sustainability into every element of their salon, including supporting their team with life coaching, mental health care and community-building.
"When we started our families, Rhysa and I recognized that we have to be part of the solution so that our children have a future," says Brown. "That solution is now at the heart of our salon. Everyone on our team values sustainability and being part of a community."
B-Hive has also built a strong sense of purpose with its aim of delivering services with minimal impact on the planet. Partnering with Sustain Beauty Co, they swapped to disposable, biodegradable towels instead of laundering cotton towels, slashed water use by installing ECOHEADS spray nozzles on the basins and drastically reduced chemical waste using Vish color management technology to track color use — and that's just the start. 
Their focus on sustainability is increasingly resonating among clients as well, which has been well predicted by research as far back as 2019. The brand and culture focus on sustainability, spurred by unprecedented wildfires, floods and droughts, has given their team a joint purpose, as it has at the Ron King Salon in Austin, TX.
"People are so much more aware about the climate and our carbon footprint," says Ron King, co-owner with his husband Ethan. "Being sustainable isn't just about what you do with your waste and what you buy. It is also about the partnerships you form. Sustainable means working to create a healthy business, with a loyal team, in a world that will survive. You need to work with others to fulfill that."
The team appreciates being part of an organization that advocates these values and is willing to invest in them. His clients keep returning because of his great team. Sustainability delivers that sense of purpose from the ground up.
"Stylists really respond to being part of something bigger and they will share it with their clients, discussing all the steps the salon is taking towards its goals, which definitely enriches their two-hour conversation and avoids sinking into a client complaint fest," adds Alba.
Sustainability is just one way to channel a shared sense of purpose that enriches the experience of everyone involved, but it is not the only way. Any sense of purpose will strengthen a team and help protect mental wellbeing. If one member of a team is struggling with anxiety or depression, working together with their colleagues in a business where everyone has the same goals can and does help. Financial security will always be important to people, but a joint sense of purpose where they can feel their lives mean more, helps build a business where few will want to leave.