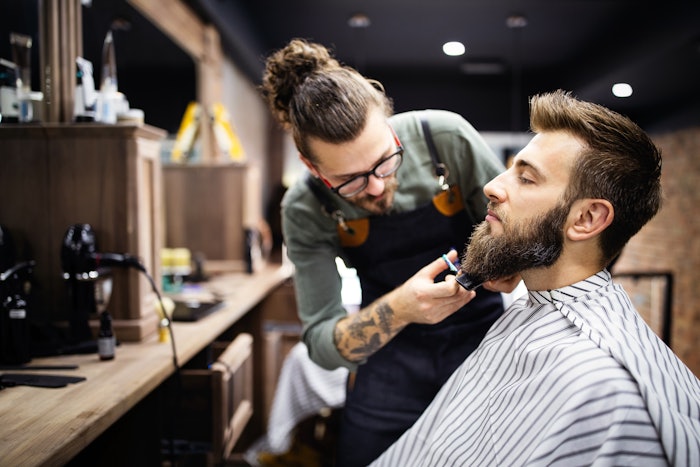 Men's grooming brand Cleverman is honoring Mental Health Awareness Month this May by supporting Movember, a leading organization dedicated to changing the face of men's health.
The company today announced that it will raise funds and spread awareness to help address gaps in mental health services for men and increase access to resources. Cleverman will join Movember's global community of fundraisers and changemakers to help make a difference in mental health and suicide prevention and address growing disparities.
With a mission to help men unleash their self-confidence, Cleverman believes in and supports initiatives that can help men to realize their true potential and to be the best versions of themselves. There is a real need for equitable access to mental health resources for men. Recent health statistics show: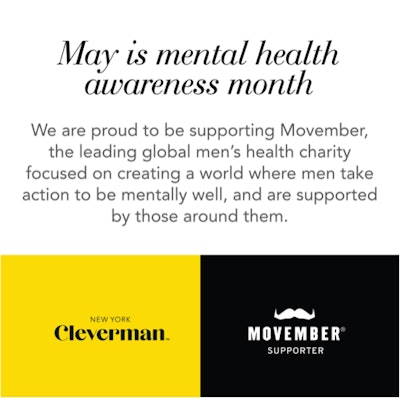 On average, men die six years earlier than women across the world.
In the United States, 4 out of 5 suicides are men.
Every day, 90 American men die by suicide. 
Every minute, somewhere in the world, a man takes his own life. 
While mental health and seeking support continue to be disproportionately stigmatized among men, especially in underserved communities, Cleverman will aid Movember fundraisers and work closely with their global men's health partners to accelerate change and make a substantial impact on mental health.
"How and why suicides happen is incredibly complex. What we do know is that helping men establish better social connections can improve their overall wellbeing and reduce the risk of suicide," says Global Director Of Mental Health And Suicide Prevention, Brendan Maher. "In our mission to make lasting change and dramatically reduce the rate of male suicide, Movember funds community-based early intervention programs that address mental health through a male lens." 
As part of the collaboration, Cleverman will give $5 for every customer that donates to Cleverman's Movember fundraising page, in their effort to help address gaps in mental health services for men and increase their access to mental health resources.