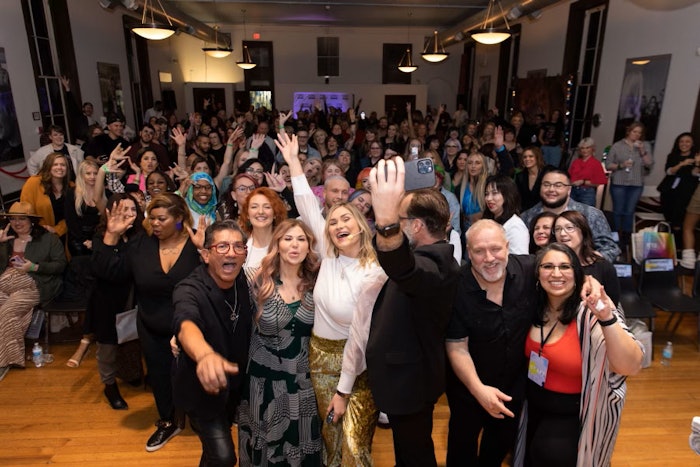 Courtesy of Hairdustry
On March 25, 2023, Hairdustry, the popular hair and beauty podcast hosted by Corey Gray, Tony Stuart and Katie May Blount, held the Presley Poe and Friends event in Frederick, MD.
The event brought together some of the most talented individuals in the hair and beauty industry for an evening of inspiration, education and networking.
"We are delighted with the success of the Presley Poe and Friends event," said the Hairdustry team. "Our aim has always been to inspire and educate professionals in the hair and beauty industry, and this event was a perfect reflection of that."
Presley Poe, a renowned stylist, was joined by a lineup of special guests including celebrity hairstylist Sam Villa, colorist Rebecca Taylor and other notable industry figures. The event featured live hair demonstrations, Q&A sessions and interactive discussions on industry trends and techniques.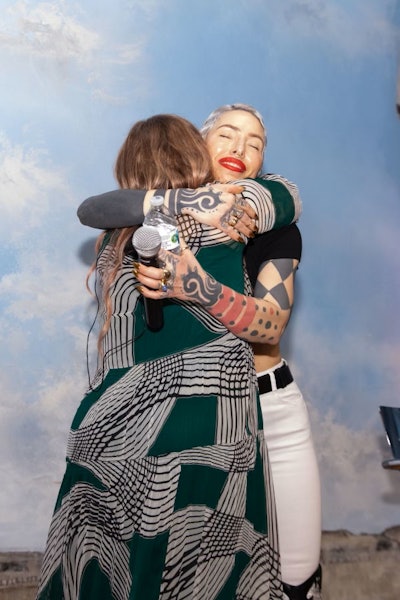 "I'm thrilled to have been a part of such an incredible event," said Presley Poe. "It was an honor to share the stage with such amazing talent and to have the opportunity to inspire and educate fellow professionals."
The event was a resounding success with attendees leaving feeling inspired and empowered, having gained valuable insights from some of the industry's most innovative and creative minds. The event also provided an opportunity for attendees to network and connect with fellow professionals, forming new relationships and strengthening existing ones.
"As an educator, I found the Presley Poe and Friends Event to be so incredibly intimate not only for myself, but all of the attendees," said colorist Rebecca Taylor (@rebeccataylorhair). "It really felt like a community and family from the second I got there until the moment I left. Not only at the actual event, but all of the after hours, downtime get togethers. The energy was so amazing. I really haven't experienced that level of inclusivity, family vibes AND top tier education at another event. Take me back immediately!"
For more information about Presley Poe and Friends, please visit their website at presleypoeandfriends.com. For more from the Hairdustry team, sign up for updates or follow them on Instagram at @hairdustry.