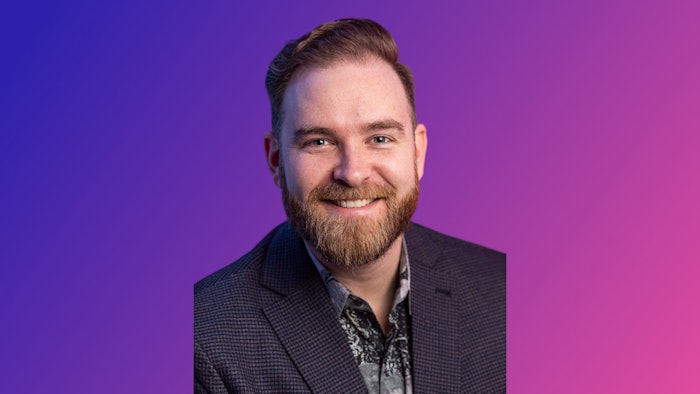 Courtesy of Vish
The continued growth of color tech pioneer Vish has been boosted by the addition of Will Simpson to the team as Head of Partnerships.
Previously at waste solution innovator Green Circle Salons, Simpson has assumed responsibility for safeguarding Vish's seamless service to all clients looking to increase profitability and reduce expensive color waste as the company expands. He'll also be working closely with industry organizations, manufacturers, distributors, coaches and educators and enterprise and multi-location groups.
"We are delighted to bring Will onto the Vish team. He has a passion for sustainable business; seeing hairstylists and salon owners thrive while also reducing their environmental impact," says Vish founder and CEO Joshua Howard. "His strong career focus on sales and business development, managing cross-functional teams and projects while developing new regions and products will be a real asset."
Simpson has dedicated himself to fixing the ugly side of professional beauty for more than 12 years, helping transform GCS from start-up into essential beauty industry champion, supporting many thousands of salons to dispose of their waste responsibly. Focused on building customized solutions for the industry's largest enterprise groups, Simpson has the experience and knowledge of beauty and sustainability which allowed GCS to develop a PPE recovery initiative right at the beginning of the COVID-19 pandemic. This innovative solution addressed the severe waste challenges facing beauty businesses, hospitals, banks and other organizations, enabling them to sustainably divert all pandemic-related waste material.
Simpson is now bringing that client-facing expertise to Vish to help industry stakeholders adopt a more environmentally friendly color management solution that also supports the salon owner's bottom line.