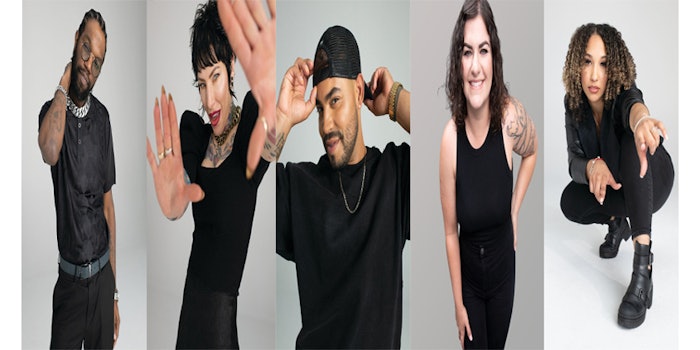 Retrieved from Cosmo Prof
Cosmo Prof has expanded its 2022 artistic team, which will serve as a professional community of beauty ambassadors working to help fellow professionals expand their knowledge.
The team features creative colorists, curl specialists and business-focused stylists, who will take part in educational shows and special events, as well as teach classes catered to stylist needs. 
The 2022 artistic team includes:
"We are seeing stylists look to digital channels for access to information of all kinds," says Carolyne Guss, group vice president of marketing, Sally Beauty Holdings. "As a result of closures and pivots stylists had to make during the pandemic, they realized the importance of setting a multifaceted foundation for their business and career, but there are many educational gaps. We want to be the bridge, so stylists understand the essentials of managing a business and have the necessary textured hair skills to serve the world's fastest-growing hair market."