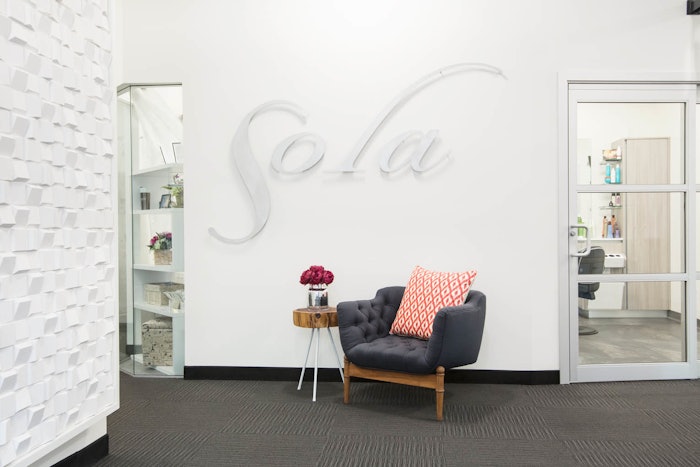 Courtesy of Sola Salon Studios
Sola Salon Studios has purchased 10 Sola locations in Virginia and 10 Sola locations in Baltimore, Maryland and Greater Washington D.C. Metro area.
Sola has purchased these properties from former Sola franchise owners.
The units will now be integrated into the Sola home office's portfolio of 59 total corporate-owned locations, with one in development, which includes Denver Metro, Orange County, Sacramento, Virginia and Maryland.
The 20 new locations acquired by corporate will be managed by the corporate unit operational team under Jeremy Tebo, vice president of corporate operations at Sola Salons.
Sola continues to show substantial growth across North America in new salon openings, signed franchise agreements and corporate acquisitions. In 2021, almost 7,000 new stylists joined Sola. 
"Through this acquisition, we have firmly established our East Coast corporate operations presence," says Jordan Levine, COO of Sola Salons. "We now have 59 open locations, with one under development, across four core markets in Denver, Orange County, Sacramento, Virginia and Maryland, and we look forward to continuing to develop in these markets." 
Franchise opportunities are still available across the country in Alaska, Hawaii, Maine, New Hampshire and Vermont, as well as markets within cities such as Memphis, Tennessee; Corpus Christi and Temple/Killeen in Texas; The Villages, Florida; Albuquerque and Santa Fe in New Mexico; Vancouver, BC; Edmonton, AB; Halifax NS; Winnipeg MB and Toronto, ON.