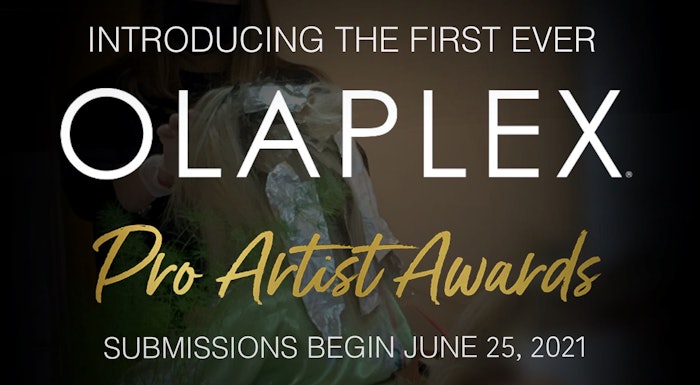 Courtesy of Olaplex
The Olaplex Pro Artist Awards is open to cosmetologists, barbers and students of the profession in the United States and Canada (excluding Quebec).
Olaplex Brand Ambassadors Justin Anderson, Guy Tang, Christin Brown, Chad Kenyon, Bianca Hillier and Tracey Cunningham will review entries and select five finalists in each category.
Once the five finalists are selected, consumers will vote for their favorite in each category.
Each entry must be made by a salon professional (or student) and they must use Olaplex in the creation of the look.
Here's how to enter:
Take photos of the final creation and post them to Instagram using the appropriate hashtag (listed below).
There is no limit to how many categories a professional may enter.
There are no artistic limits on the look the only requirement is that the look uses an Olaplex product and they tell us which OLAPLEX product(s) used
The awards have seven categories:
Haircolor: #olaplexproartists_haircolor
Blonding: #olaplexproartists_blonding
Fantasy Color: olaplexproartists_fantasy
Olaplex Transformation: #olaplexproartists_transformation
Curly and Textures Looks: #olaplexproartists_curl
Extensions and Wigs: #olaplexproartists_extensions
Bondshell: #olaplexproartists_bondshell
Entries will be accepted from June 25 - September 25, 2021. Finalists will be announced on December 6, 2021. Finalist voting will be from December 7 - 21, 2021, with the winners in each category announced via a virtual ceremony on January 9, 2022. Each category winner will receive a trip to a special event in Los Angeles with the Olaplex ambassadors.