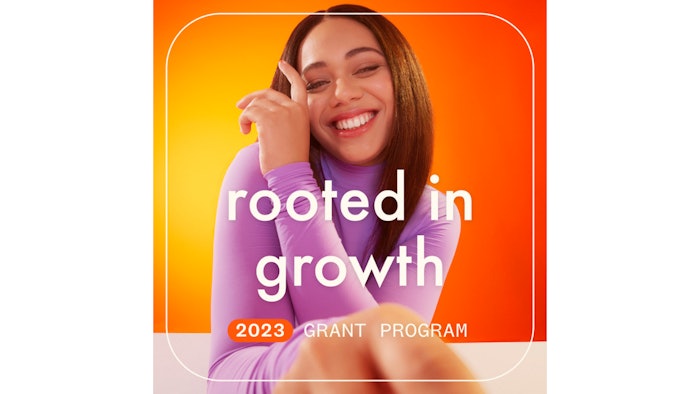 Courtesy of amika
amika, the Brooklyn-based, B Corp certified, hair care brand, has announced the recipients of its Rooted in Growth Startup Grant Program.
As part of amika's DEI + Giving Back strategy, amika partnered with the SoGal Foundation to launch the Rooted in Growth Startup Grant Program, which will provide impactful monetary grants of $25,000 to four underrepresented haircare founders and innovators. Through the program, amika will also offer mentorship and networking with internal company leadership and key industry contacts in the areas of professional distribution, marketing, creative, finance and more through February 2024. 
"Rooted in Growth has been a long time in the making," said Chelsea Riggs, Global Brand President of amika. "We couldn't be more excited to announce our inaugural cohort, each of whom are playing a critical role in building a more inclusive and equitable beauty industry. Having launched amika as industry outsiders, we understand the impact of capital and mentorship while scaling a brand—especially within the professional hair channel, which can be especially difficult to penetrate without the right resources or network. We look forward to not only supporting our Rooted in Growth mentees in their own entrepreneurial endeavors but learning from these incredible founders throughout the program and beyond."
amika's Rooted in Growth grantees include: 
Yinka Ogunbiyi and David Afolabi​, co-founders of Halo Braid, created a technology company empowering people with cutting-edge tools to engineer healthier and happier hair. Their first product is an automated hair braider that reduces appointment times from hours to minutes, enabling stylists to triple their business and addressing the 8 billion hours spent braiding hair each year.
Melissa Roche and Annette Roche, co-founders of NappStar, founded a salon and hair brand that specializes in locs and natural hair. They work to redefine the perception of locs by creating standards for the locs industry. Their mission is to be able to assist everyone, at any point of their loc journey, through our services, education, and their product line.
Nicol Varona Cancelmo and Cory Varona-Corniel​, co-founders of Ocoa Beauty, created a high-end curly hair care brand inspired by their home country, the Dominican Republic. They work to help Latinas love their natural hair and are dedicated to addressing the underrepresentation of Latina women in the beauty industry, using high-end, clean, powerful ingredients like sunflower oil and cupuacu butter with products created to moisturize hair and promote healthy scalp and growth. Ocoa Beauty's purpose is to honor curly-haired women while helping them transform their lives and find confidence in their authentic natural beauty.
Ciara May, founder of Rebundle, is the first U.S.-made plant-based hair extensions brand. Made to be vegan friendly with biodegradable ingredients, Rebundle is revolutionizing the hair extensions industry with more comfort and less waste and was created to provide Black women with an itch-free and comfortable protective style experience.
For more information about amika's DEI & Giving Back partnerships with the SoGal Foundation, please visit loveamika.com/pages/giving-back.