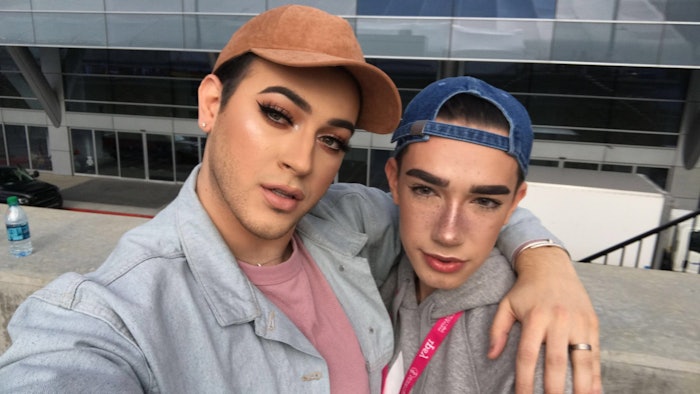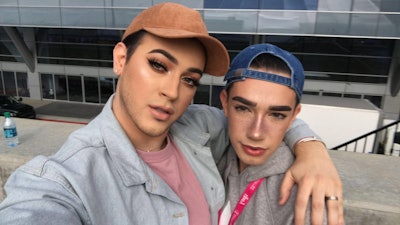 On Jan 21st & 22nd, hundreds of girls (and boys!) along with the world's top beauty gurus and influencers, flocked to downtown Los Angeles to attend Generation Beauty. What is Generation Beauty? "Gen Beauty" as it's referred to, is a beauty convention hosted by Ipsy, the world's largest online beauty community. Ipsy was founded by Michelle Phan, a beauty guru in her own right, who has over 1.2 BILLION (yes, BILLION) views on Youtube. 
Gen Beauty is essentially a forum for everyone who shares a common love of makeup and all things beauty to come together as a community. Think: GIANT makeup party.
There was music, a lounge area, and most importantly, WIFI. Exhibitors included many of the top makeup brands like Clinique, Tarte, Smashbox, Make Up Forever, NYX, Benefit Cosmetics, Colourpop and many (many many) more. Each brand hosted giveaways (free stuff!) and meet and greets with influencers like NikkieTutorials, Tati Westbrook (GlamLifeGuru), Patrick Starr, and Laura Lee to name a few.
After checking in, waiting in a large line (which to their credit, did go quickly given the amount of people), and going through security, each attendee was given a goodie bag FILLED (and I mean filled) with products from each of the brands who had a presence at Gen Beauty. Each person was also given a tear off sheet with tickets to encourage a visit to each booth and to score more free swag. At this year's Gen Beauty, it was clear that there was an emphasis on environmentally conscious and responsible products. 
Brands like Arctic Fox, whose company features vegan and cruelty free hair color, were present. I had the opportunity to meet with Kristen Leanne, the Founder and Creative Director. We chatted about the rise in popularity of colored hair (hello, purple) and how important it was to her and her husband (and co-founder) that their products were vegan and not tested on animals.  She was understandably excited about their brand's rising success. She also had the best blue hair I saw that day. Pacifica, another brand that features 100% vegan and cruelty free products, also had a presence and like most brands, a long line outside their booth. Another important theme this year, was the obvious sense of inclusiveness. 
One thing was clear: makeup is not just for girls. With Maybelline and Cover Girl recently announcing their first male ambassadors, Manny Gutierrez and James Charles, many other brands are quickly jumping on board.  Benefit Cosmetics featured the hashtag "#beneboys." Patrick Starrr was the prominent face of NYX Cosmetics and had a meet and greet at the Clinique booth.  Attendees included men and boys of all ages, with and without makeup. 
As a fellow makeup and beauty lover (let's be real, I'm OBSESSED), Gen Beauty was the event of my dreams. Who doesn't want to be around people with a common passion AND bring home tons of products?  The event was extremely organized and everything seemed to go smoothly. While there were long lines, it never felt out of control or chaotic. There was just SO much to see. I definitely understand why it is a two day event.
If you share a love for social media, wanted chance to meet your favorite beauty influencers, and receive hundreds of dollars' worth of makeup, then this was definitely the event for you. Ultimately, my favorite part was the underlying message. According to their website, Ipsy comes from the Latin word ipse, which means "sense of self." The purpose of the weekend was to celebrate beauty, whatever that means to you -- #nojudgment. Generation Beauty represents so much more than makeup.
It gave people an opportunity to come together, acknowledge that beauty isn't just about what you look like, and comes in all forms, shapes, sizes and genders.  
Now that's something to celebrate.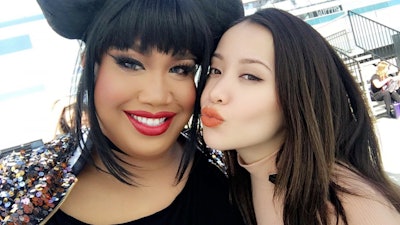 [Images courtesy of Ipsy Generation Beauty]