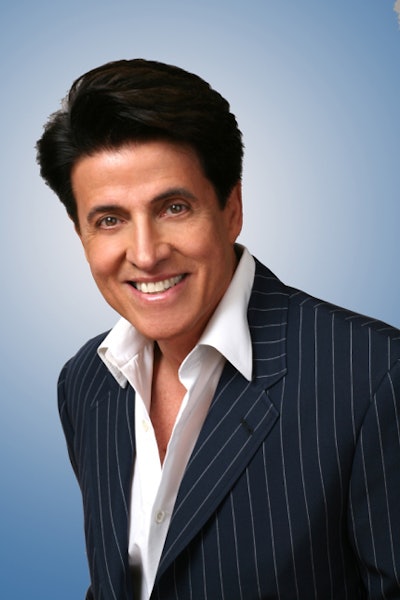 Cuban-born Peter Lamas immigrated to New York City in 1961 at the age of 17. Shortly after earning his cosmetology license, Peter's skills earned him a coveted position to train and work with Paul Mitchell at the Vidal Sassoon Salon before moving on to the legendary Kenneth Townhouse Salon, where his clients included: Grace Kelly, Elizabeth Taylor, Audrey Hepburn, Diana Ross, Jacqueline Kennedy Onassis, Gloria Vanderbilt, and Faye Dunaway – just to name a few! Peter then launched his own salon in the 1970's, "The Reapers," which became so popular, it expanded to three locations in Manhattan. Now, with years of experience under his belt and a drive to learn all that he could about health, beauty, and ingredients, Peter founded the Peter Lamas brand – a line of all natural beauty products, free of harmful chemicals and specially formulated with herbs, vitamins, and botanicals shown to nurture, not harm.
PRODUCT PERSPECTIVE
My mother worked as a bookkeeper in a paper mill. The offices there seemed to always be covered in a thin layer of dust from the cardboard and paper formulation. My mother often wore a mask over her nose and mouth at work to keep from breathing the dust. I recall reading once, towards the end of her career, that people who worked in such places had a higher risk of developing multiple myloma (bone cancer) than the general population due to the chemicals used in the manufacturing process. Shortly after she retired, my mother was diagnosed with terminal multiple myloma.
These experiences, and many others, were epiphanies for me. They created a personal awareness of the frightening reality that many common products especially health and beauty products which we all apply to our hair, skin, teeth and bodies -- can have devastating consequences for our long-term health.
It is with this hard-learned perspective and a drive to research all I could about health, beauty and ingredients that I founded the Peter Lamas brand. Although we remain motivated to keep up on the latest beauty and fashion trends, we are even more adamant about remaining aware of the latest scientific issues surrounding beauty ingredients and safety to offer products that are 100% vegan and free from harsh chemicals.