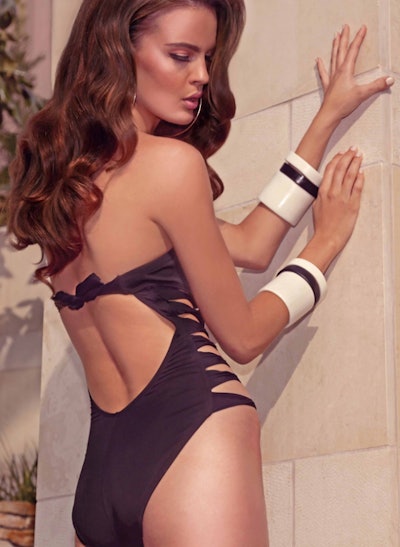 Ahhh…summertime. The time of year when the sun lingers on our days, our hair and our minds. I grew up in England where it's common to visit the nearby Mediterranean countries like Spain, Turkey and Greece for a couple of weeks each summer. People would flock to the all-inclusive resorts where the pool was the place to see and be seen. Where the way you look while languishing poolside sipping fancy cocktails is part of the fun. Resort style is almost its own "season" in the world of fashion. And hair is the perfect accessory to fashion. So, let's take a look at this season's Resort hair. [pagebreak]

Look #1: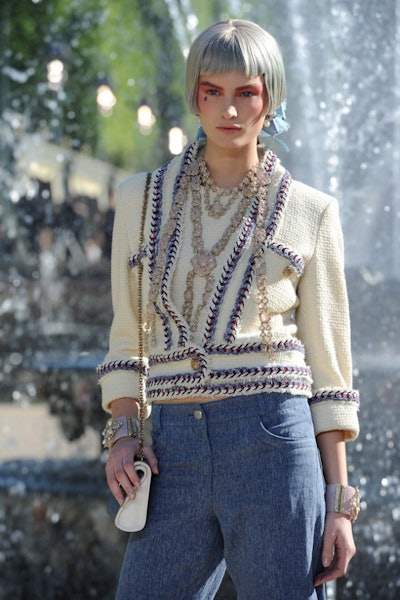 Chanel has my attention with this look. Mostly because I am visiting Thailand this summer and this look is reminiscent of the ornate tones in the Thai culture. I'm loving this classic bob with a vivid pastel twist. I also love that it's not your typical resort look, but it plays to the woman with a bold sense of style. And if you are feeling frisky? Try a wig!
Look #2:

The next is a style I did for Los Angeles based designer Trina Turk. It has a Mid-Century Modern feel and a deliberate bi-coastal sensibility. Long waves show off the ever popular ombre color. This is the quintessential Palm Springs snow-bird look.
Look #3: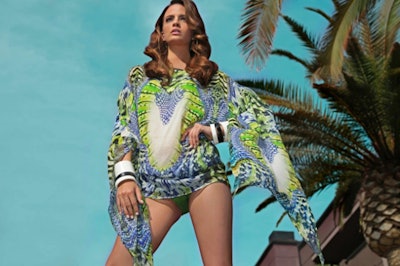 Diane Von Furstenberg's take on sophisticated resort is a personal favorite. It's a ponytail pomp. The ponytail keeps it tight and controlled while the pompadour busts out a rebel sensibility. This is an elegant and casual look. I love this for poolside.
Resort hair is unfussy. Use products that you can leave in the hair to dry naturally or aid in drying the hair faster. Sun protection products like Paul Mitchell Sun with UVeil complex to protect hair from harmful UV rays.
One of my favorite travel tricks is to let the hair set during the day using different sets like the cocoon set, braids, or Zulu knots. When the hair is dry brush it out for a gorgeous set and you're ready for night.

Products used for this Trink Turk shoot were Paul Mitchell Fast Form for it's quick dry ability. Paul Mitchell Hold Me Tight for it's flexible, modern hold. To create the soft, bouncy wave I used Velcro rollers after it was blow dried and let the hair cool.

 For a splash of temporary color fun, try chalking the hair with your favorite color. They wash out so quick you can have a new color everyday. -Lucie Doughty
[Image: Pascal Le Segretain/Getty Images]