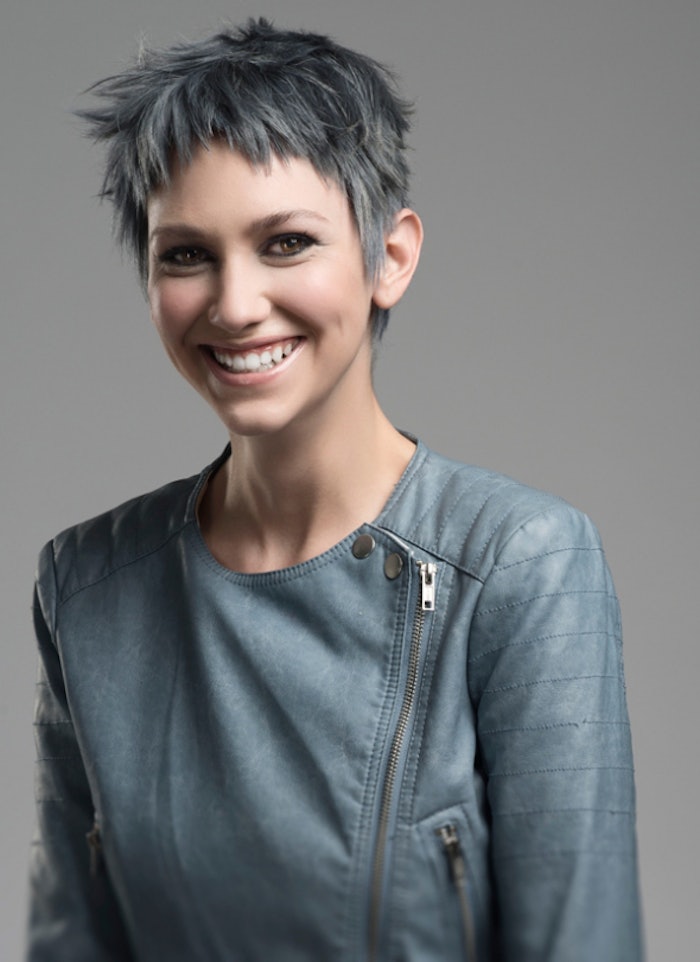 It's time to hit the road silver foxes, there's a perfectly hued Twilight Vixen in town and she is on the prowl. Meow. Or whatever the heck a fox says…

This edgy take on the pixie cut combines layering with colors of deep steel grays and silvers and creates a seductively fierce look. Twilight Vixen was made for those daring enough to color outside the lines, and have no problem proving how glam gray can be. Combined with the short cut and sharp sexy edges, this look is every naughty nocturnal dream come true. Bring on the late night parties; this hair is ready to prowl the streets 'til the break of dawn.

Keep your manicured claws in kittens and don't pounce on me quite yet…I've got the deets for you to create this look yourself:

• To create this twilight color I used: Wella Color Touch 10 grams 7/89, 10 grams 8/81, 2 grams of 2/0 and .5 grams 0/88 with 45 grams of 1.9% emulsion

• For the cut I used a technique called Razor Peeling where I took small random sections of hair and twisted them (alternating each section from twisting left and twisting right) and then cutting with a razor.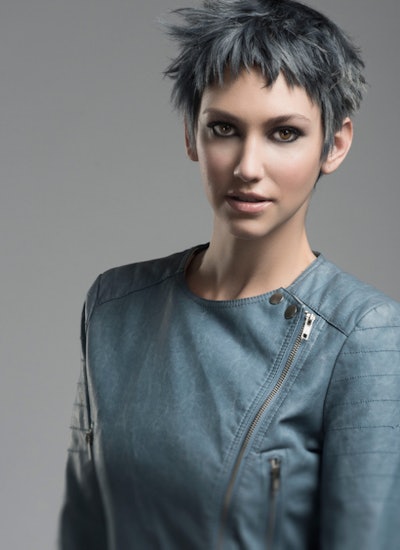 Show me how you create this Twilight Vixen look. Snap a pic and tag @kokentheharlot on Instagram.

If you want some serious instruction on creating unique styles like this, fear not little pussycats, I give classes on the regular. Just give the studio a call to find out how to get hooked up.

X,
Marylle
[Images courtesy of Nick Berardi]