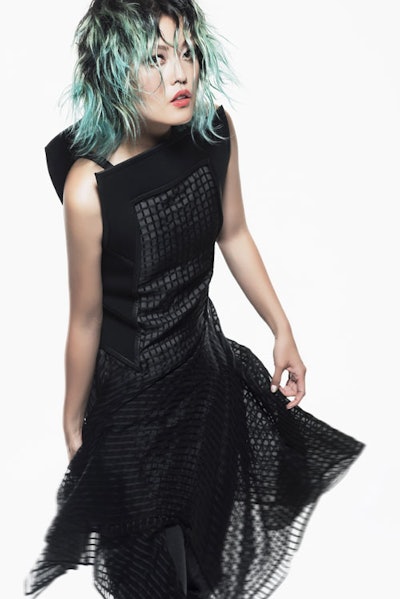 Naughty sistas with a charming side, this hairstyle will make you stand out in all the right ways.

Say "hey, girl hey" to the strong bob, a look that's perfect for flip-flopping from day to night, glam to edgy, flirty to mischievous. Any woman can pull off this look, meaning it's translatable from trend to behind the chair.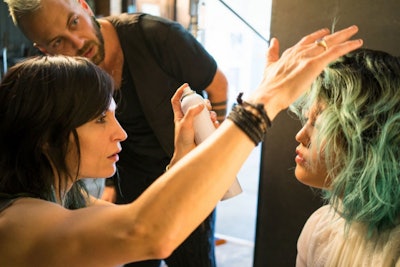 I recently transformed Hana Mae Lee, the shy and soft-spoken Lilly in Pitch Perfect, to a strong bobbin' babe. She let her hair down, her dark roots show and her vibrant tips shine – of course she made the cut.

The strong bob is anything but quiet. To get the cut, follow these tips:
Cut hair to the collarbone and let it dry naturally, creating natural, textured waves. I used a technique called weave cutting.
First, determine where you want weight, volume or looseness.
Then take a slice of hair and weave your shear scissor through the slice.
Slightly close your scissors and backpedal to the head.
Note: Weave cutting is a great technique to do if your client wants to keep their hair one length but also wants volume on the crown. It allows the texture to come alive on its own!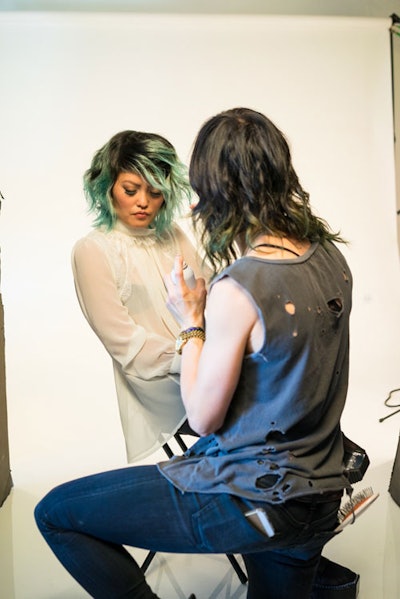 Be 'aca-fierce' with this 'do. Let's see your interpretation of the "Strong Bob"- be sure to snap your photos and tag me on Instagram: @kokenthehartlot.

X,
Marylle
[Images courtesy of Nick Berardi]