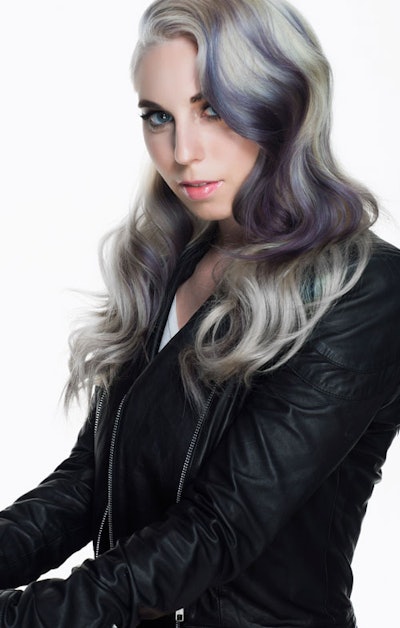 Lemme hear you roar, ladies. It's time to tiptoe to the wild side, with a hint of color. For all of my darlings out there who don't want to commit to a totally different color of their mane, this one's for you.
Meet the "Expensive Boho," this month's trend I'm translating for all of you from the streets of Venice Beach, CA. This look is all about fusion between the color and cut, the "authentic" and "unnatural" hair color. Trust me, you'll turn heads.
So, here I suggest creating this beautiful, worn-out look:

· Dye sections of hair a drastic, pastel color. Don't worry about getting the color placement perfect. The more uneven and unnatural, the better.
· Curl hair to create large and thick waves.
· Tousle hair lightly so waves are imperfect and the color meshes into the hair.

Au naturale, meets bohemian sweet….it's to dye for, right?
X
[Image courtesy of Nick Berardi]