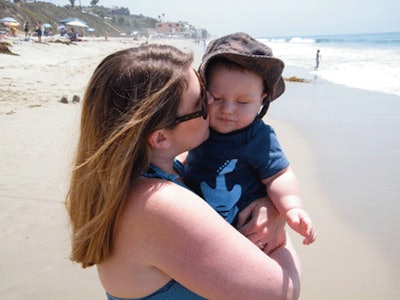 As an editor, I'm used to working months in advance, which has its pros and cons. It's great to get a sneak peek at what trends I can expect, but that's just it—I have to WAIT. I get Holiday Fever...in August. I can't wait for autumn, even though it's June. And I'm itching to hit the beach in March.

Luckily for me, this weekend was like summer in spring in SoCal, with temps hitting the 80-degree mark. And although I didn't cruise down Pacific Coast Highway, I did sate my summer-lust by washing my hair with TIGI's Some Like It Hot shampoo and conditioner. The fruity, summery smell reminded me that summer is just around the bend! Which is good, considering I've been salivating over all the wonderful products we're including for our June summer feature!

Too bad that rain is in the forecast for Wednesday.