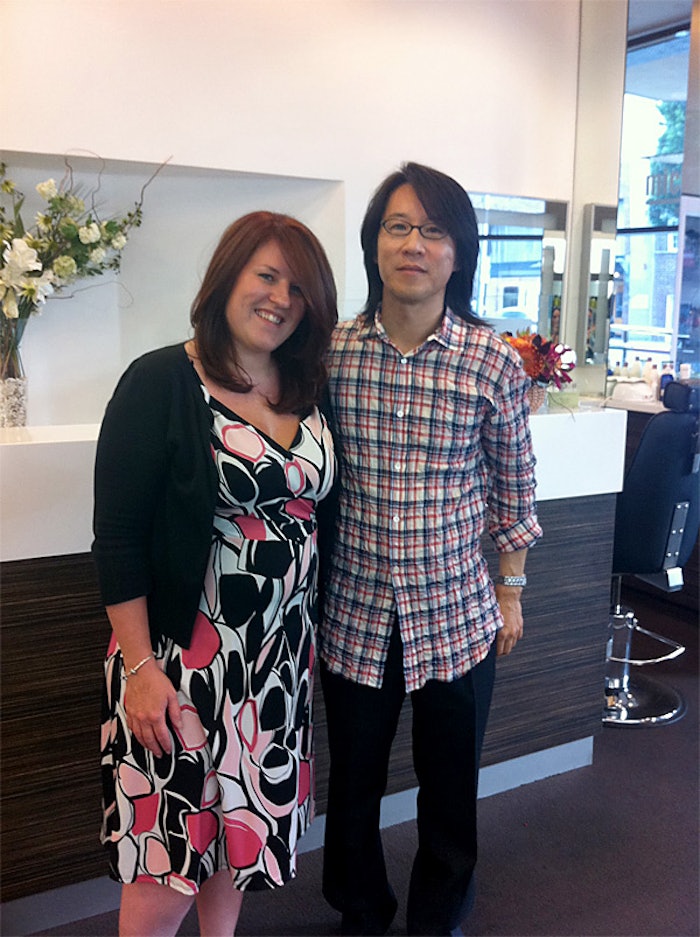 Recently I was honored to Visit Michaeljohn Salon, and what a treat! Located in the heart of Beverly Hills, the cozy space was jamming when I arrived on Friday afternoon. I met with Justin Surh, an accomplished stylist and colorist with 25+ years experience. He worked with Toni&Guy and Vidal Sassoon in London before he moved stateside. In addition to styling for the runway, editorial and TV commercials, Justin has worked with some of the best-known celebs. Julia Roberts? Check. (He actually styled her trial updo for her wedding to Keifer Sutherland, days before she became a runway bride!) Nancy Reagan? Check.
First he assessed my tresses, asked how I normally part my hair, and got to work. He used Goldwell color to brighten my locks, and evened up the ends. I had been feeling lately that my ends were too layered, so he evened those out too. And then came the piece de resistance.
The. Best. Blowout. Ever.
I've had some good blowouts, but this one topped the list. I am writing now on Monday and since I had the blowout, I've not had to do anything to my hair except comb it. Nothing. Nada. Not even one little pass with a flat iron. It's been heaven. I'm going to be sad when I finally wash my hair tomorrow.
Well, maybe some dry shampoo can make me go for one more day?
Thanks Justin, and a special thanks to Sim Adams for setting up the appointment!