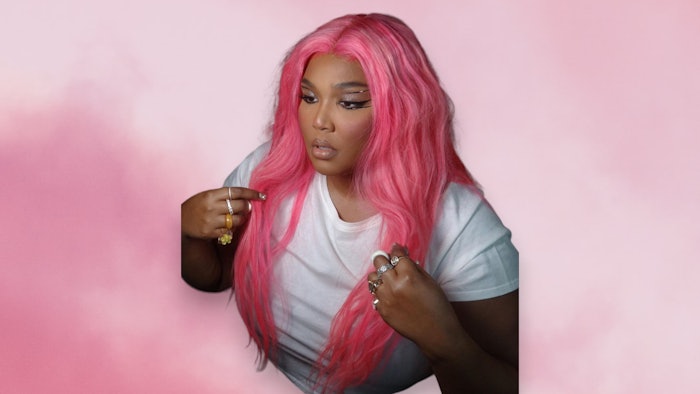 Courtesy of Shelby Swain (@theshelbyswain)
Lizzo is embracing the barbiecore hair trend with this bright pink hair look she debuted at the Governors Ball Music Festival in NYC. 
Celebrity hairstylist Shelby Swain (@theshelbyswain) created Lizzo's look using products from Eco Style. 
If you want to learn how to create this style for your barbiecore-obsessed clients, look no further! Below, Swain shares her easy three-step tutorial for bringing Lizzo's Governors Ball hairstyle to life! 
How-To: 
Apply Eco Style Olive Oil Styling Gel to prepare the hair and get it prepped for manipulation. Take a small amount, rub in with the palms of your hands and place onto hair where needed. This product allows you to cover the hair without saturating and really provides the base for creating volume and movement.
Next, apply the Eco Style Edge Styler Natural Finish with Olive Oil. Use it to gain definition for a piecey look by individually hand rolling small portions of hair to create directional specific movement.
Finally, fluff the perfectly molded hair to create a more effortless, unfinished look. Force de Piece is created, and the pink radiance is able to shine!