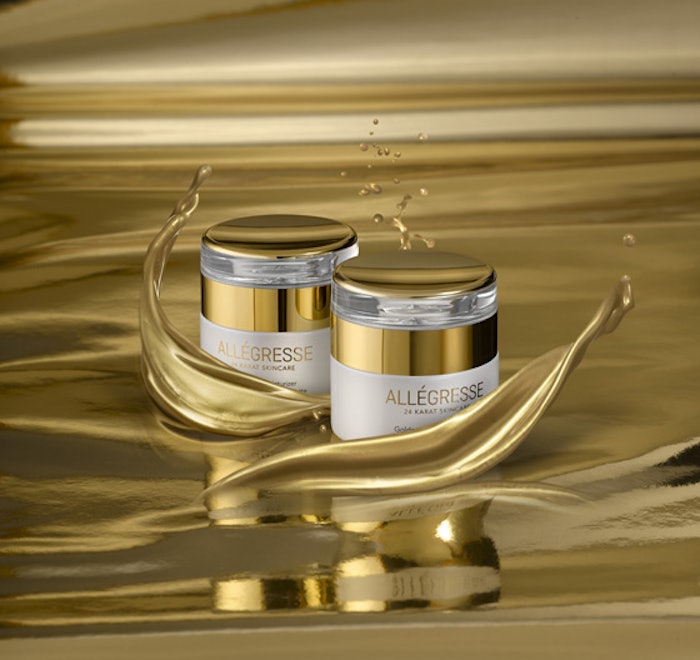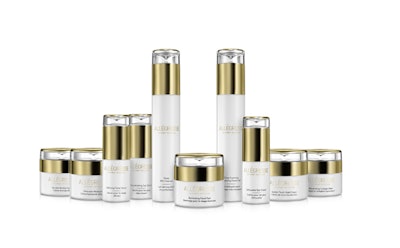 As the colder weather approaches, you may find that your skin's needs are starting to change—dryness, dullness and discoloration are just some of the issues that arise when the seasons change. If you're looking to switch up your skincare routine, Allégresse offers ultra-targeted, high-performance skincare formulas utilizing their signature ingredient 24 KARAT GOLD, which is known for its special ability to promote oxygen absorption to the skin and produce a rejuvenated appearance.
In addition to this innovative ingredient, Allégresse also features a mixture of essential oils and plant extracts that synergistically work to improve and maintain the texture and tone of skin, transforming the dermis so it appears clearer, smoother, firmer and more luminous. Allégresse products are free from parabens, sodium lauryl sulfates, mineral oil, petroleim and synthetic colors.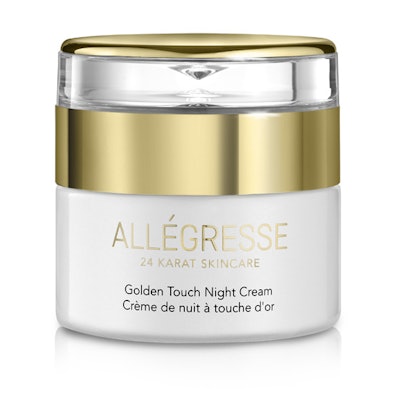 The line features a diverse range of products, ranging from moisturizers and masks to exfoliators and eye care. One of the brand's standout products is the Golden Touch Night Cream, which improves texture and rejuvenates skin's appearance thanks to borage seed oil, evening primrose oil, pomegranate extract, botanical extract songa and aloe vera. 
To see the full range and to purchase, visit www.allegressebeauty.com.